The architecture lighting of the building allows the government to create an image of the building in the night skyline, so that the building forms a focal point from a distant perspective, increasing the sense of building sequence. Aiming at the national emblem and other sign lighting, it reflects the solemnity of government agencies.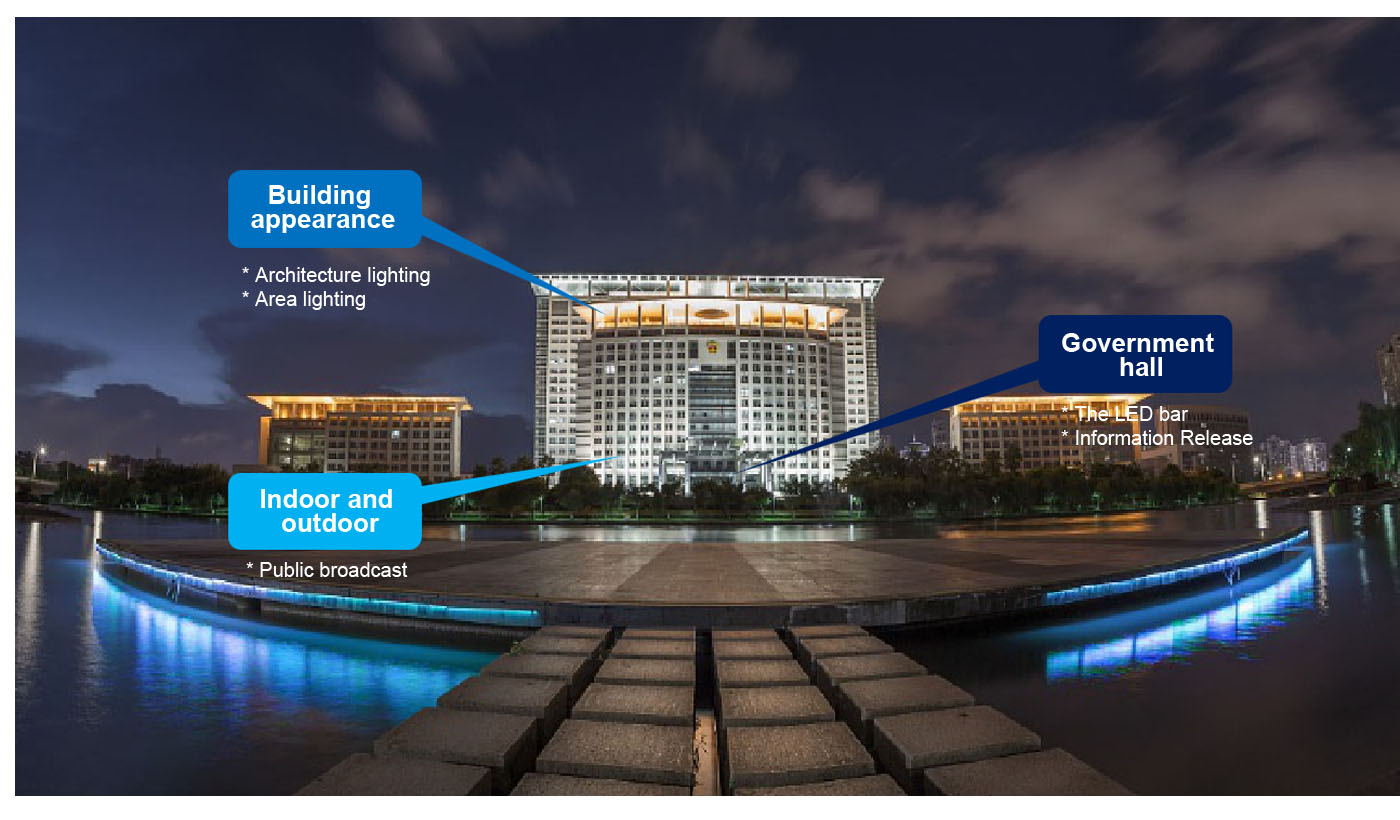 By illuminating the surface of the building with LED floodlights installed outside the building, the building's shape, three-dimensional effect and material are displayed as a whole while achieving energy saving and environmental protection. Flood lighting should pay attention to the control of the illuminance and brightness of the building facade, and at the same time, the direction and angle of the lighting fixtures should be reasonably set, and the installation points of the lighting equipment should be hidden as much as possible. In addition, fresh and concise lighting of the same color should be used as much as possible, and flood lighting can be used in public buildings except for glass curtain walls.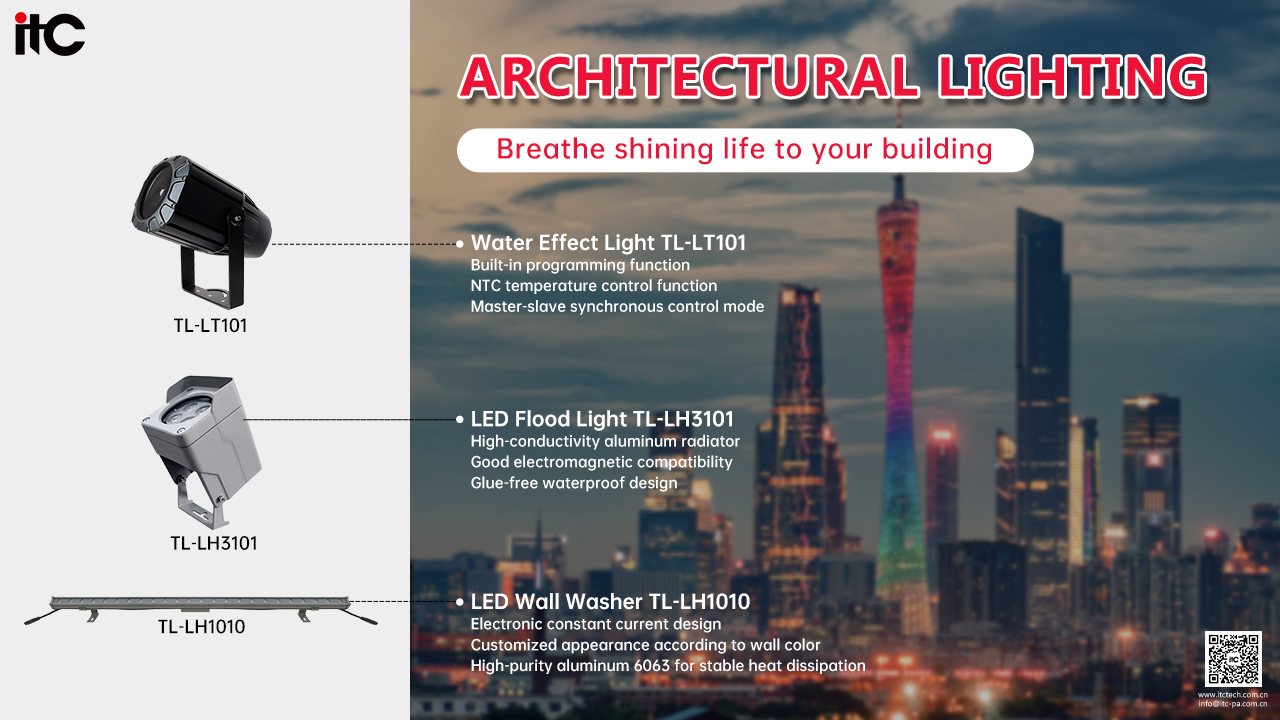 itc LED Flood Light TL-LH3101
1. Smooth appearance curve, fashionable and beautiful look; adopt a cavity structure to realize independent heat dissipation, greatly ensuring the product stability and long lifespan.
2. High conductivity aluminum radiator, ventilation and convection design, realize larger power with a small size. The SUS304 stainless steel screw bracket is equipped with a dial and has a gear locking function.
3. Glue-free waterproof design, protection class IP66.
4. The housing is made of high-strength die-casting aluminum, the surface is treated with fluorocarbon spraying, and the lampshade is made of high-strength tempered glass, which is impact-resistant and friction-resistant.
5. The lamp has good electromagnetic compatibility and will not cause electromagnetic interference to the surrounding environment.