With the continuous development of architectural space design, people begin to learn to use light to design buildings, create layers, outline the art of life. Outdoor lighting is an important design element of outdoor space. Good lighting design can meet the needs of night lighting and bring good visual enjoyment.
In order to create the sense of hierarchy and rhythm of outdoor space through light, we need to choose different types of outdoor lighting fixtures, such as outdoor wall lamps, buried lamps, ground lamps, etc.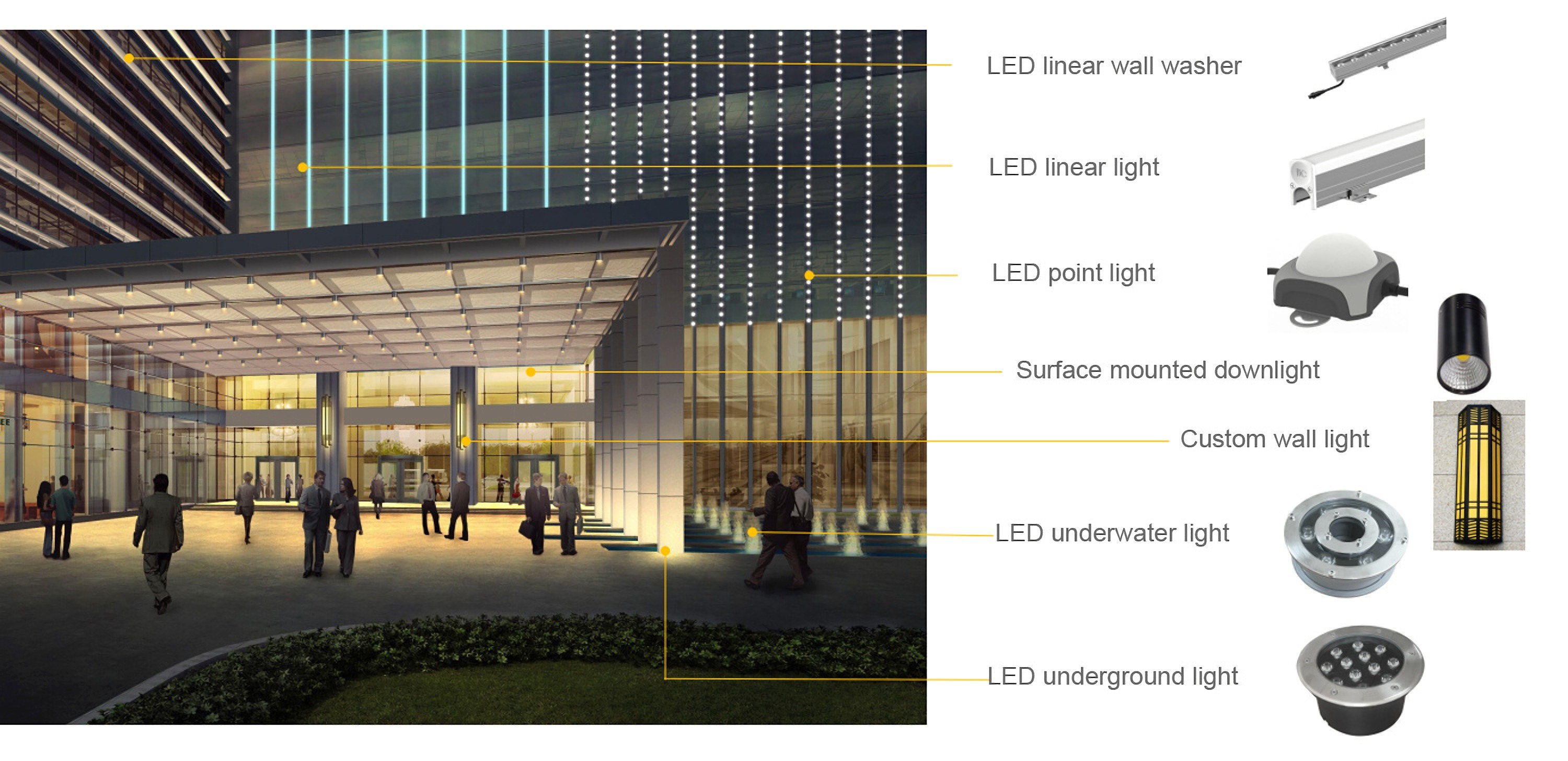 LED Point Lght TL-LH4101: Input voltage/power DC24V/50Hz/3W
* Original appearance design, simple overall appearance, angular, exquisite and beautiful, structural waterproof design, waterproof grade IP65;
* High grayscale, high refresh, flicker-free and color design;
* Uniform and soft luminescence, no dark areas.
LED linear light TL-LH2101: Input voltage/power DC24V/ 50Hz/ 12W
* Unique structure, simple and beautiful appearance, waterproof design with full sealant potting, and protection level of IP65;
* 6063 aluminum alloy fixture, SUS304 stainless steel screw, multiple installation methods, surface electrostatic spraying paint, strong corrosion resistance, making it suitable for harsh outdoor environments;
* It has the excellent optical performance, and the external anti-UV PC cover can effectively improve the uniformity of light mixing effects;
* The integration of monochromatic/RGB/RGBW supports DMX512 control system; concise wiring makes the fixture installation and maintenance more convenient;
* Electronic constant current program design ensures more stable performance; the seamless structure design is adopted.