In order to meet the needs of border inspection, a set of audio and video solutions were built for airport platforms, ticket offices and staff office building meeting rooms, including public broadcast, information release, and cloud conference management, paperless conference, digital conference, professional sound reinforcement, video conference, conference recording, etc..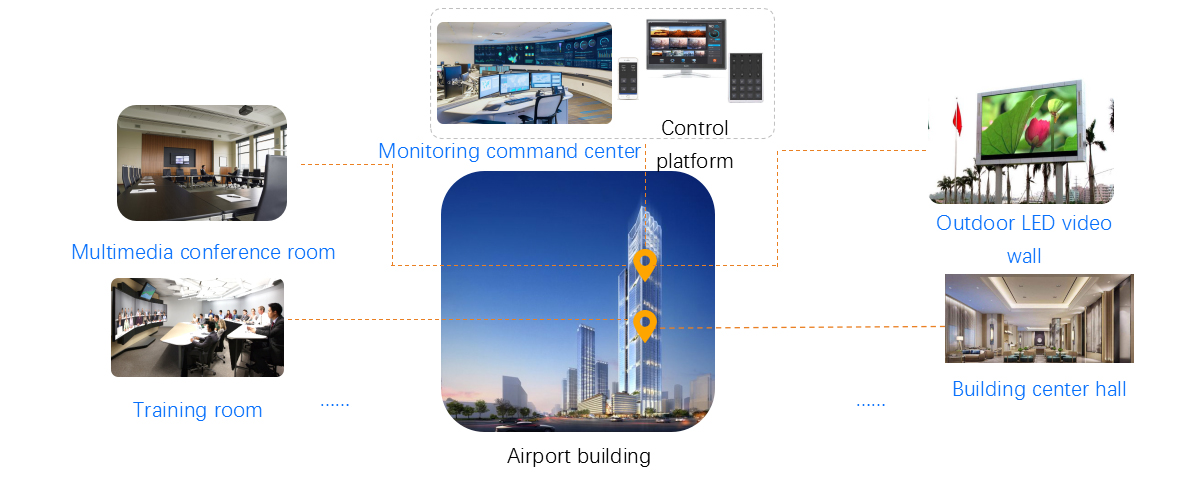 PA system is mainly used in the airport for flight information broadcast, airport announcements, etc. It system has diversified functions such as automatic timing playback, pre-scheduled playback, remote on-demand, and remote broadcast paging.

Therefore, PA system is set up in the ticket hall, waiting hall and other places to realize the functions of business broadcast, emergency broadcast, airport fire protection linkage, duty room sub-control management, flight information introduction, and missing notices.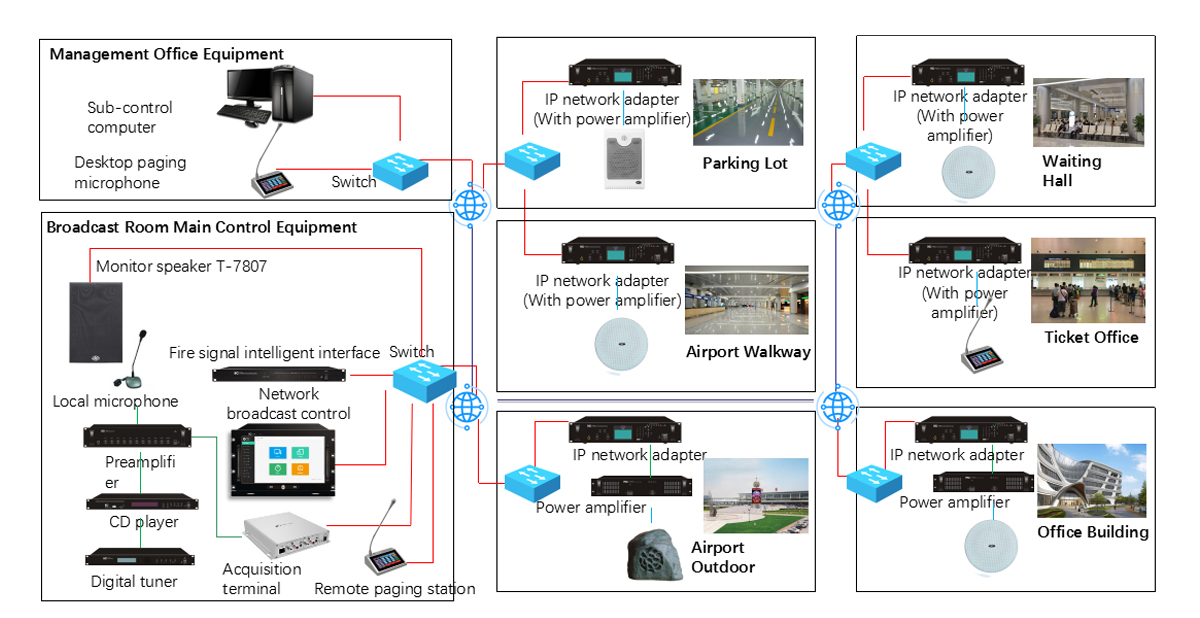 PA System Application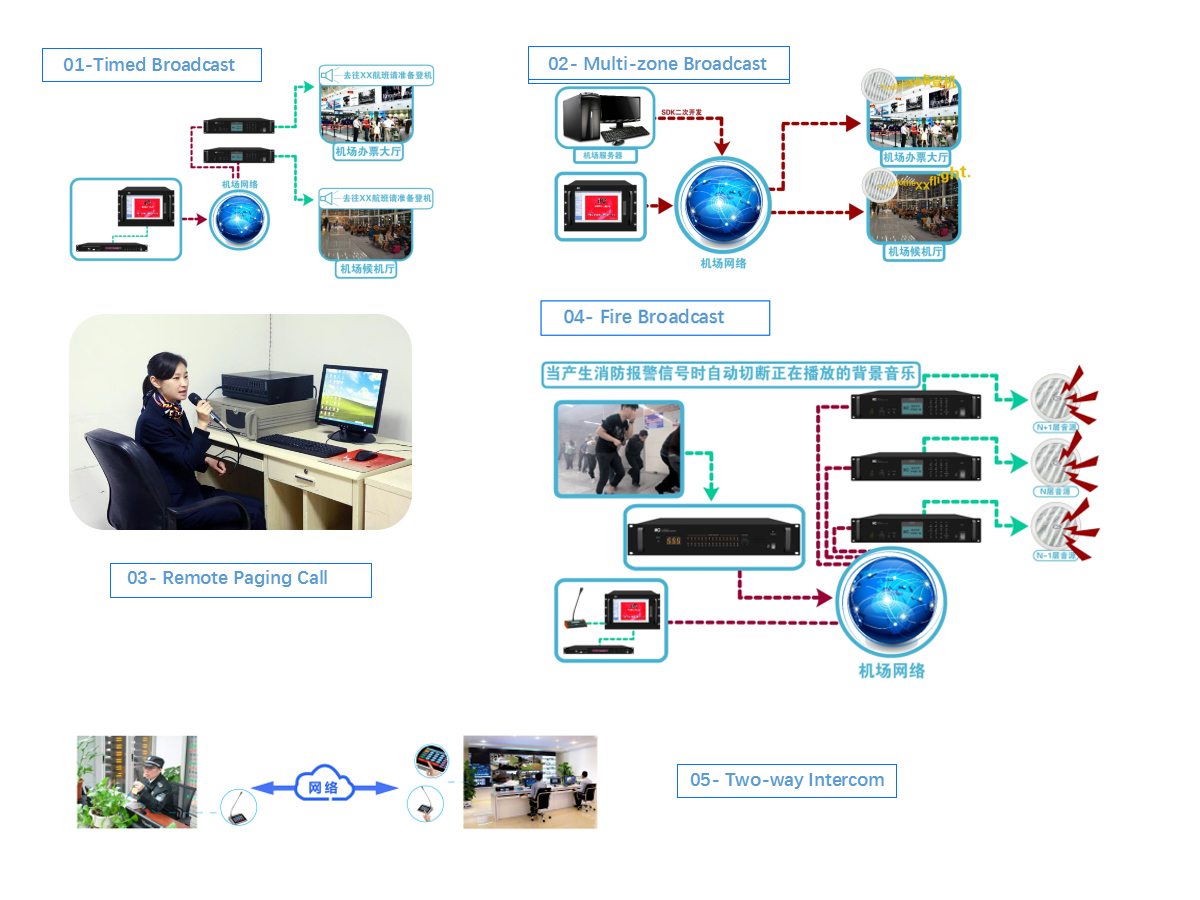 PA System - Joint Security Prevention
Luna cloud system software supports third-party platforms embedded development to achieve integration with other system platforms (such as monitor video systems), and can provide standard documents and DEMO programs of HTTP interfaces for third-party call development.