Wisma Bapa Malaysia is the Sarawak state secretariat building housing various government departments, including the Premier's office. The government requires a modern and elegant Bilik Cabinet meeting room with technology innovation.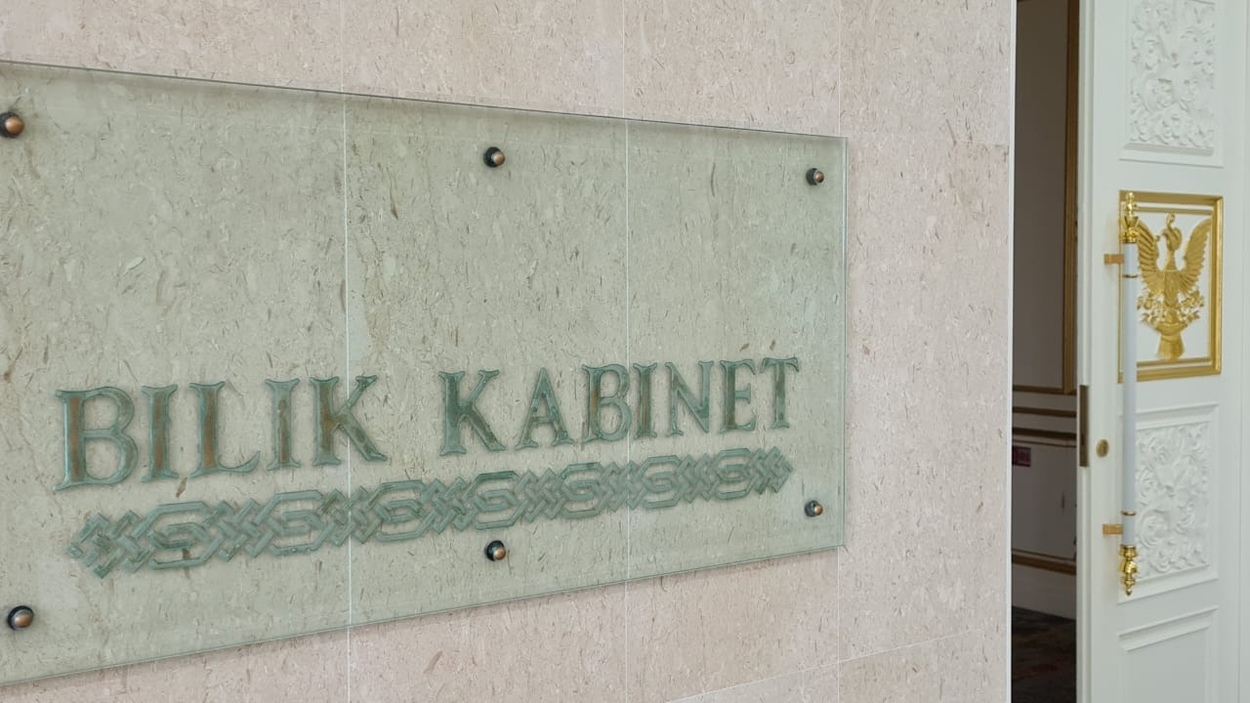 For intelligent and efficient office, itc features one-stop conference room solution. itc digital conference system and professional sound system allow ultra-long pickup distance and pure sound quality for smooth meeting experience.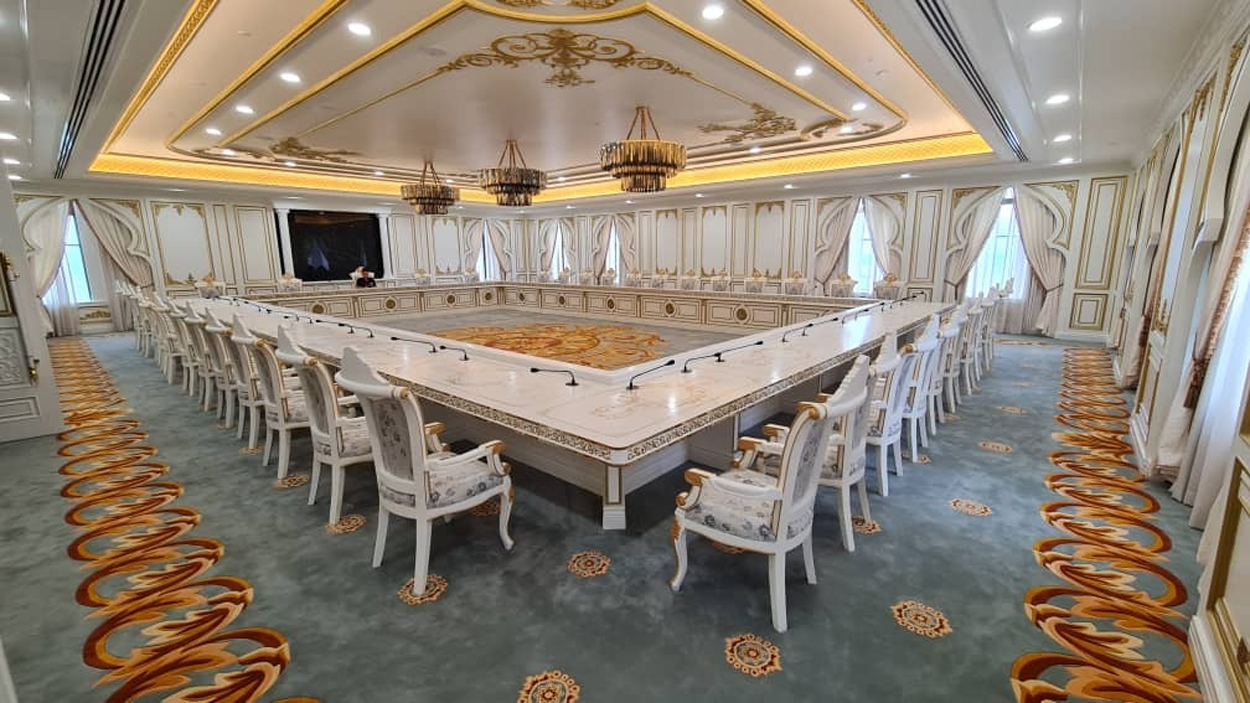 TS-0300M conference system adopts original audio digital transmission technology, which can achieve lossless sound quality transmission with 48K sampling rate and extremely low latency of 5 milliseconds.
Built-in high-performance dual CPU processors and DSP processors can transmit conference speech safely and stably, fully ensuring smooth communication of conferences.
In order to alleviate the howling problem in venues, itc independently developed the m
ix minus
technology on the TS-0300M conference system. When multiple units speak at the same time, the howling sensitivity is reduced and the sound transmission gain is increased.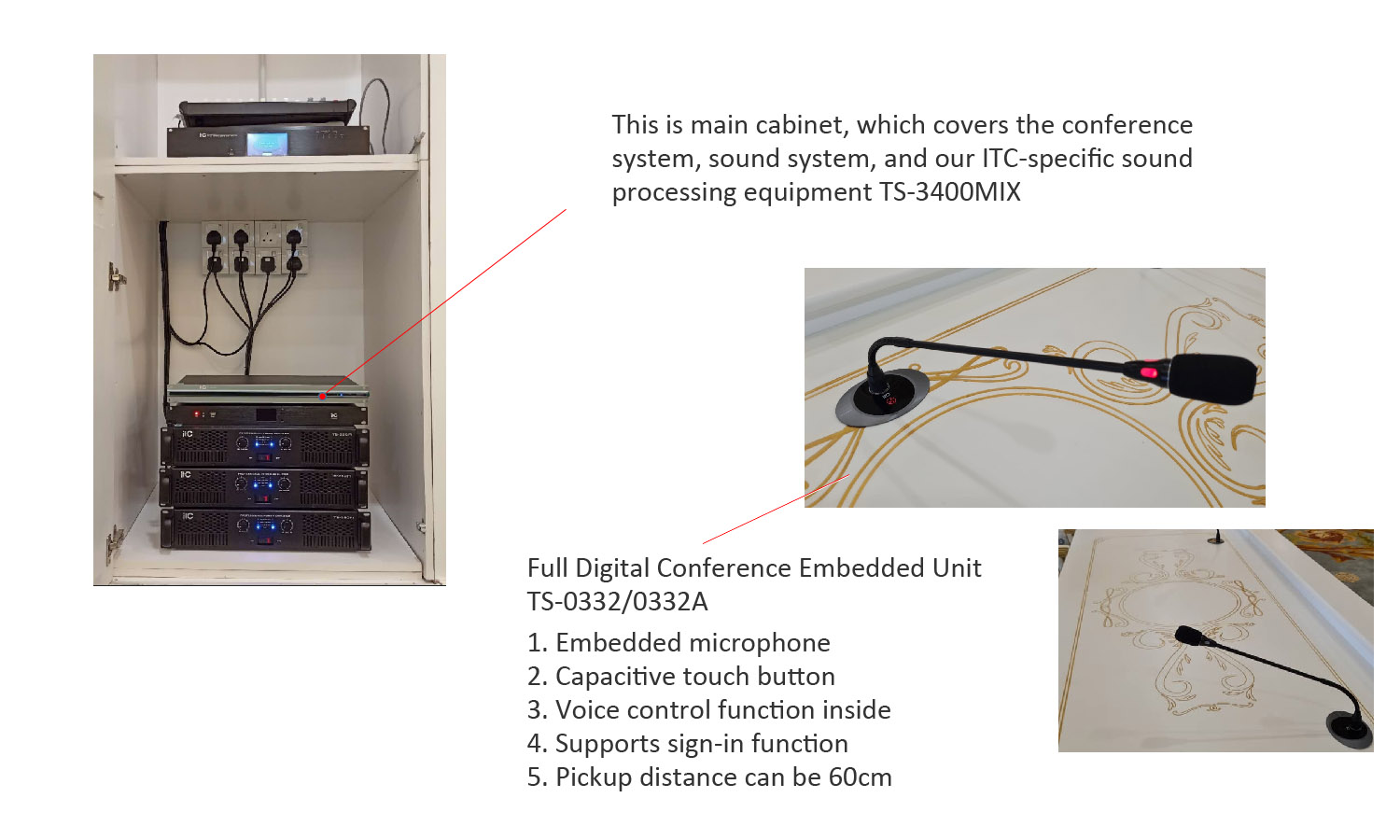 Microphone TS-0332 and TS-0332A support circular dual-link transmission backup to ensure the stability of the system operation. When a certain microphone fails, the signal will be automatically sent from the other end of the controller, and other microphones will work normally.
itc digital conference system brings high-quality experience to government conference rooms, guaranteeing high-end and intelligent standards in major conferences. Customers are very satisfied with itc one-stop solution and five-star service.