Government conferences are often initiated with an aim to optimize administrative decision-making according to the current social situation as well as keep delegates up to date with the latest policy, funding and relevant practice, which requires the highest level of confidentiality and flexibility.
To help maximize collaborative productivity and improve workflow, itc delivers a one-stop solution for a government conference room in Cambodia that integrates sophisticated products including LED screens, conference system, sound system and control system.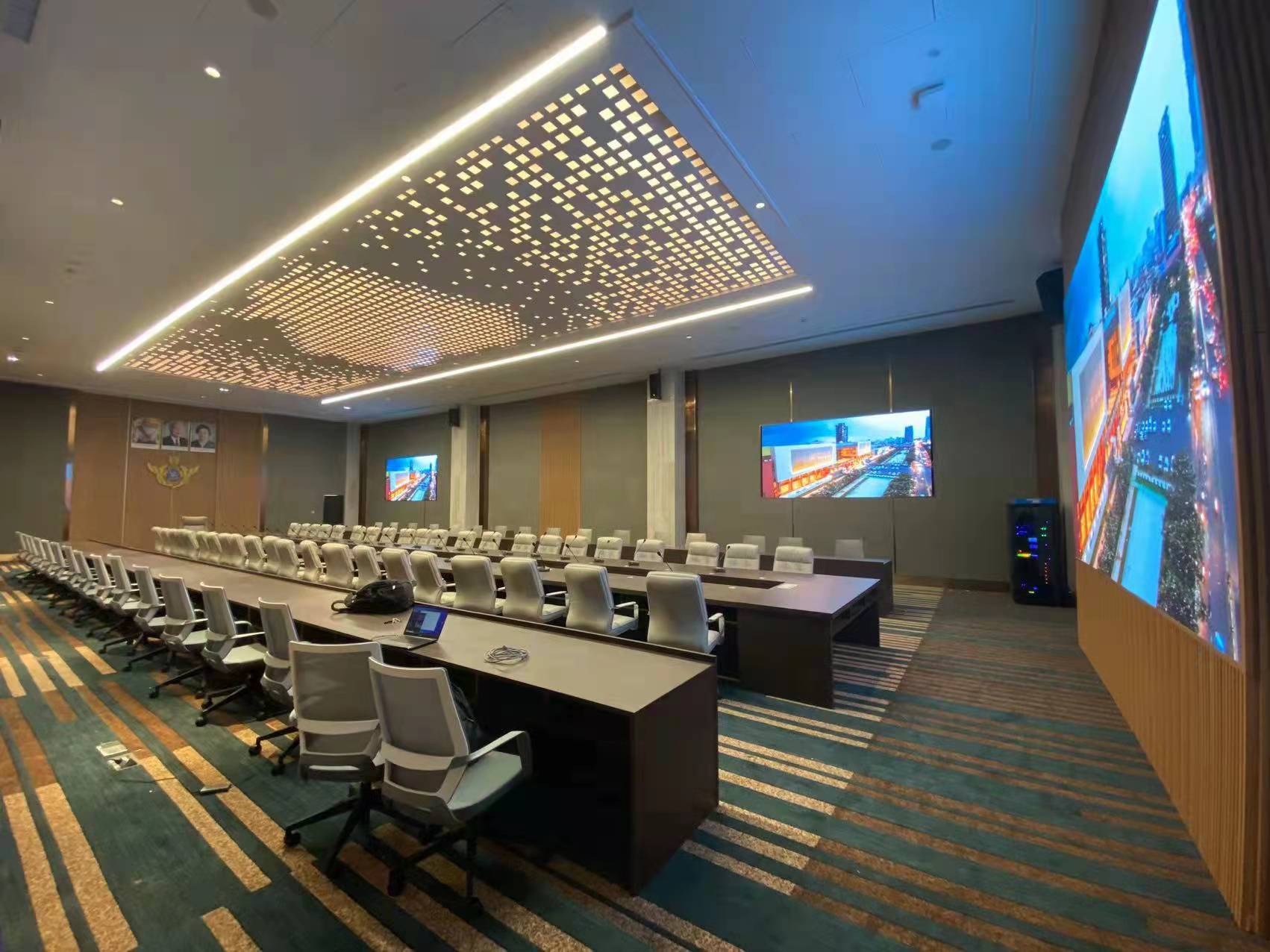 LED Screens
Three pieces of P2 indoor LED video walls are mounted in the conference room to display meeting information which comes with impressive functionality and full HD resolution. Using state-of-the-art technology for bright, crystal-clear viewing, it enables the conference participants to browse through the screen without eye strain.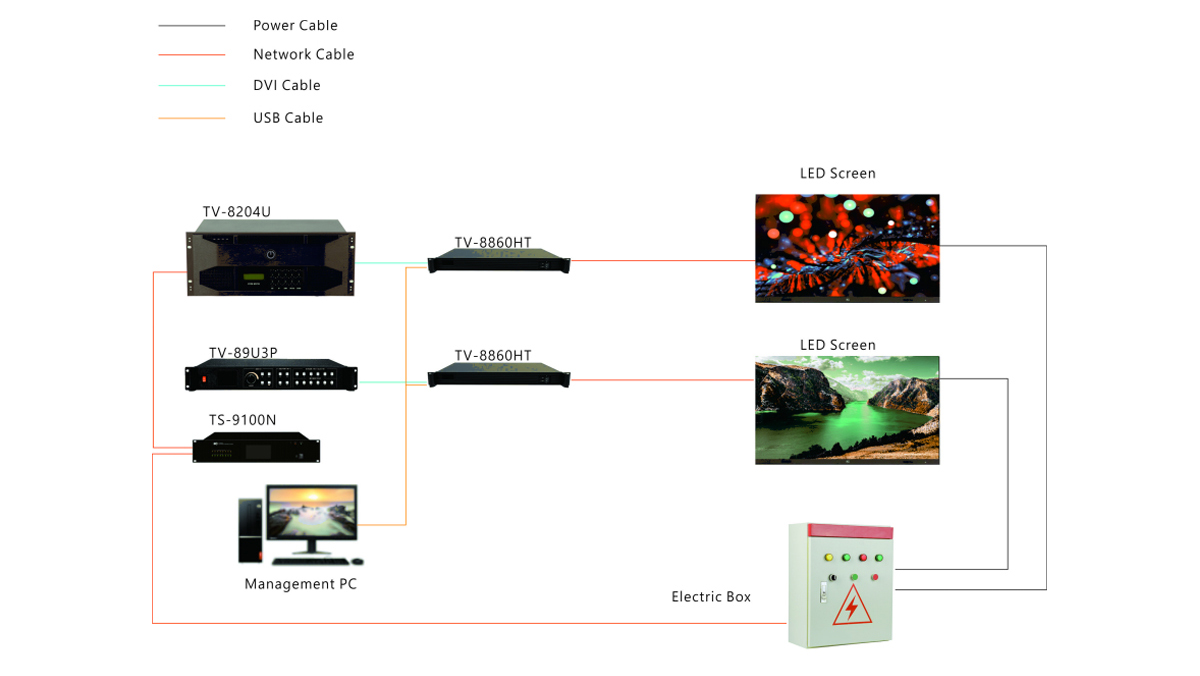 Conference System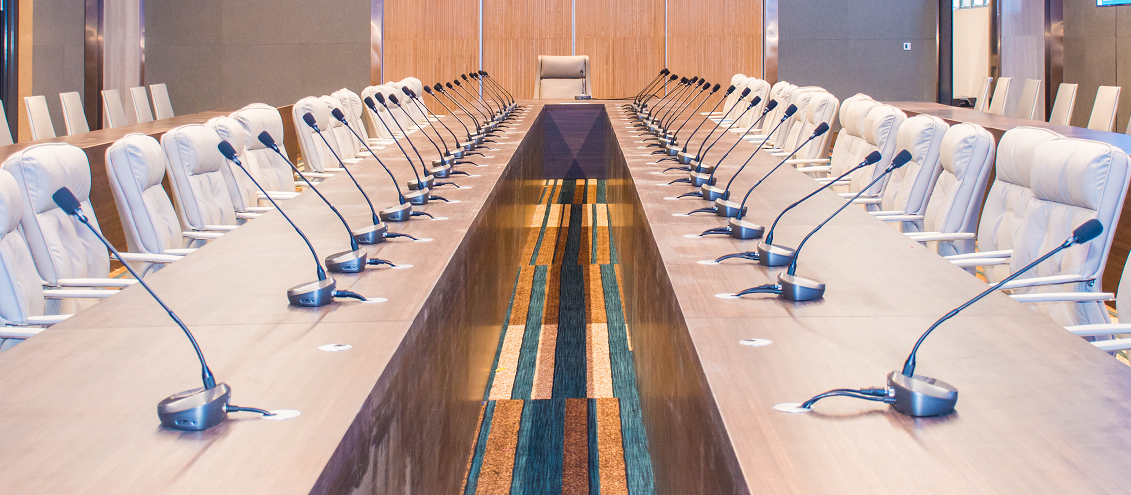 TS-W100 conference system controller
TS-W100 conference system transfers high -speed signal up to 150Mbit/s, ensuring the smooth operation of the meeting. Furthermore, protected with 128-bit AES encryption, it guarantees the highest security by preventing eavesdropping and unauthorized access, which is well suited for government conference.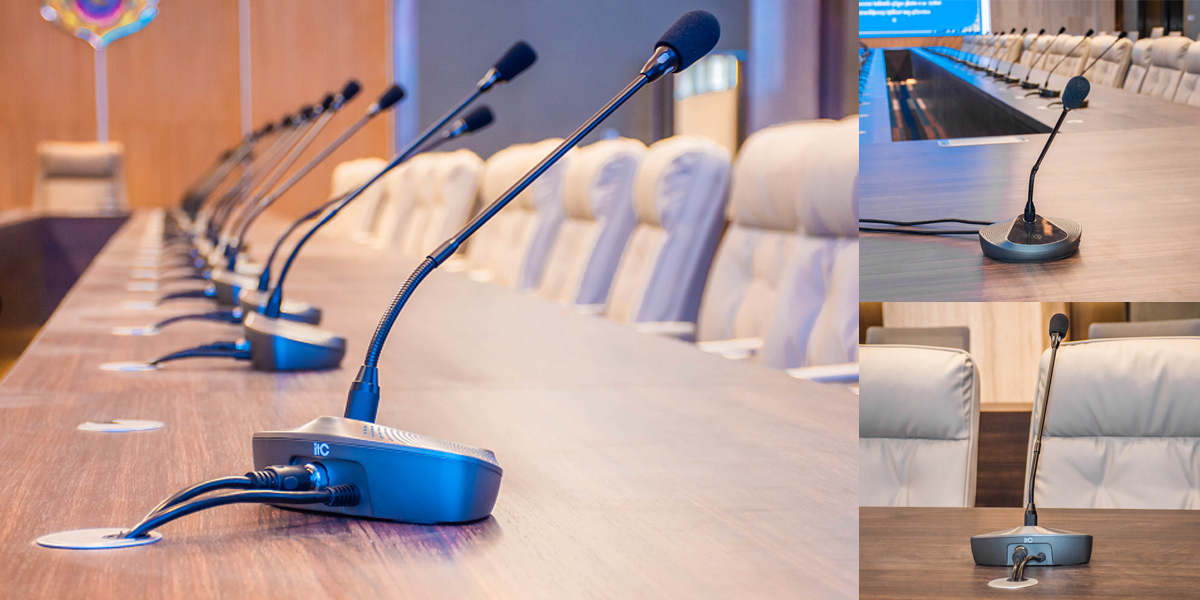 TS-0202A Discussion Delegate unit
With built-in DSP audio processor, TS-0202A Discussion Delegate unit delivers high-fidelity audio quality of 48KHz sampling rate. The automatic volume adjustment and suppression of howling noise ensures the conference content to be clearly heard, giving an exceptional speech& voice experience.
Featured with the above system capabilities, the integration of TS-W100 conference system controller and TS-0202A Discussion Delegate unit is ideal for applications in all-sized conference rooms.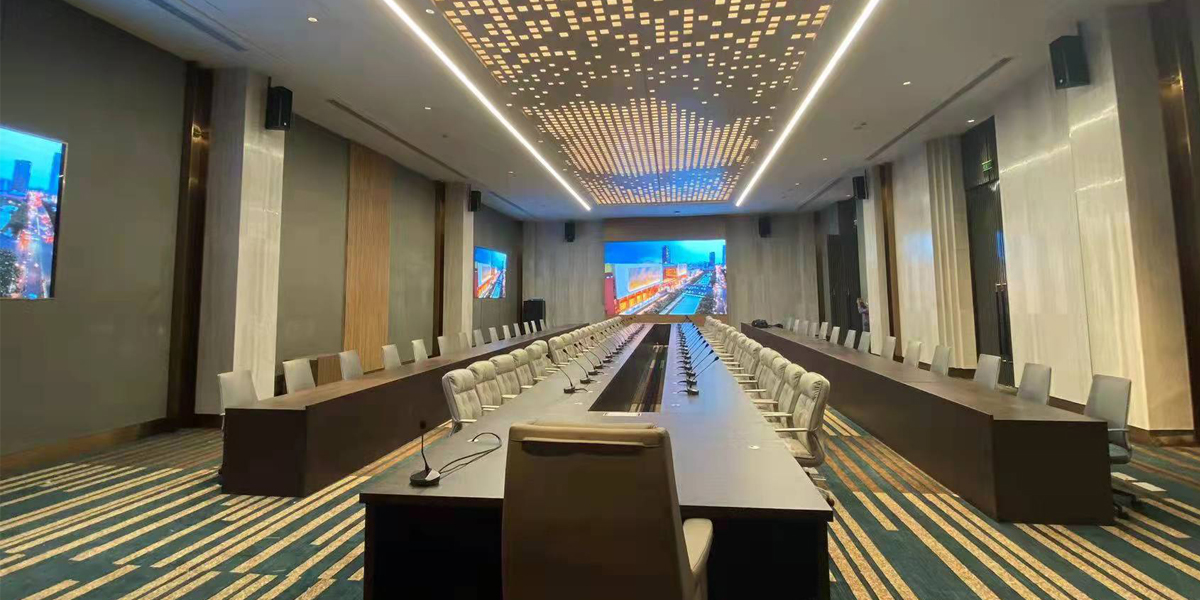 Sound System
With phase locked loop synthesis technology, T-521UH Wireless microphone enables thousands of adjustable frequency points to choose from and can effectively avoid interference. Intuitive and durable, it conveys a crystal-clear audio effect.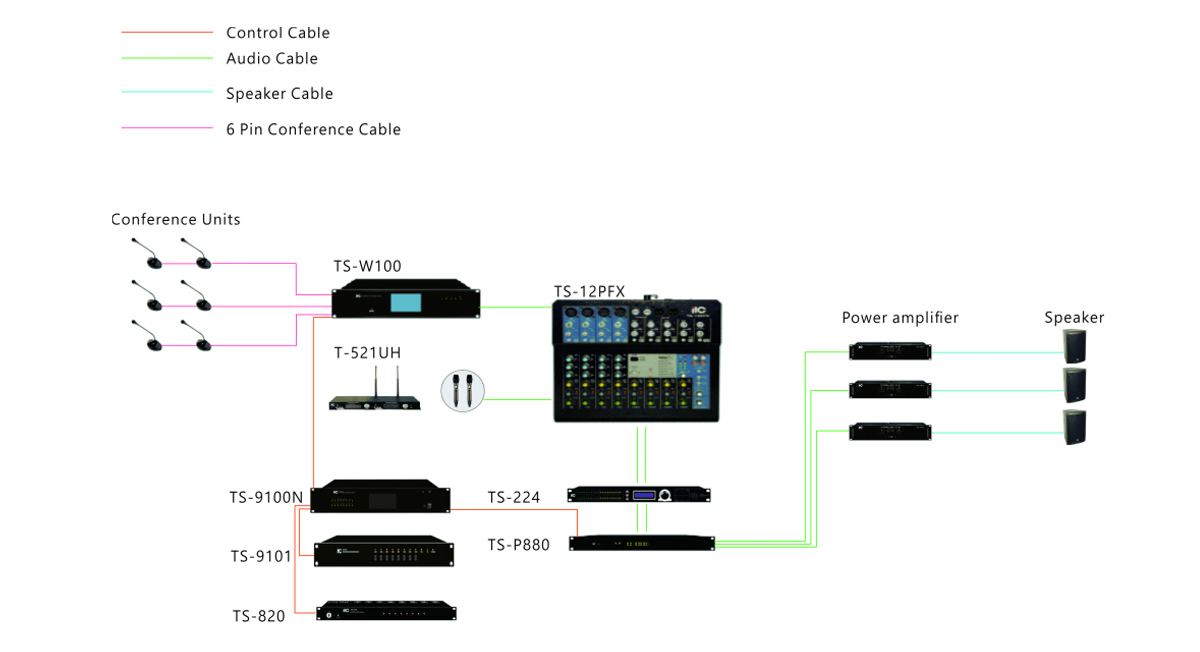 itc is honored to integrates future-proof systems as well as solution to help convey an exceptional conference experience that increases working efficiency and streamlines conference operation in Cambodia.
In the long run, we will strive to enhance our core technological competence and expand our global reach with high-end products.