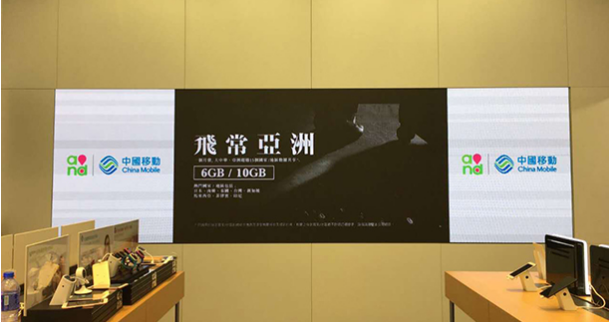 Project Background
China Mobile Limited was incorporated in Hong Kong on 3 September 1997. The company was listed on the New York Stock Exchange ("NYSE") and The Stock Exchange of Hong Kong Limited on 22 October 1997 and 23 October 1997, respectively. The Company was admitted as a consituent stock of the Hang Seng Index in Hong Kong on 27 January 1998.
Project Requirement
Our customer requests 7 ㎡ of ITC P2.5 LED Video Wall in one of the China Mobile Offices. The application of this LED video wall helps them to play brilliant advertising and product introduction daily. It helps more clients to view and understand the new product introduction deeply in short time. What ' s more, the LED Video Wall in the office brings more morden technology feeling to the clients.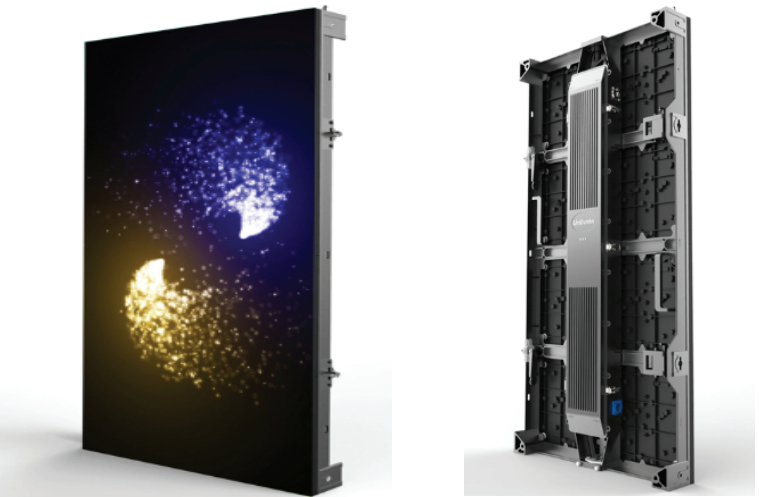 System Introduction
ITC P2.5 LED video wall is with high-quality, outstanding stability and display effect.  Its i nterlocking structure between panels is to achieve seamless splicing and quick installation. Internal design with 360 degrees omni-directional heat dissipation, full die cast aluminum housing to be fully cooling. With system, power supply double backup and loop backup protection, to ensure that the normal display of the screen when there is some fault in some loop or dual nodes. With automatic fault detection and feedback to the control room to be maintained in time and achieve true zero fault.With automatic real-time intelligent monitoring,automatic warning when in sub-health state. Ultra-thin wall structure for real front maintenance.

Customer Feedback
Customer paid a high praise to ITC LED Video Wall after installation and application. They are considering to install another two more LED video wall in the second floor. We are appreciated to their trust and further supports!