Achieve centralized control of the conference room, including environmental control (air conditioning temperature control, curtain control, lighting brightness adjustment), camera and projector control, projection screen and hanger lifting control, audio and video switching control, volume adjustment and other functions.

Topology Diagram of Intelligent Central Control System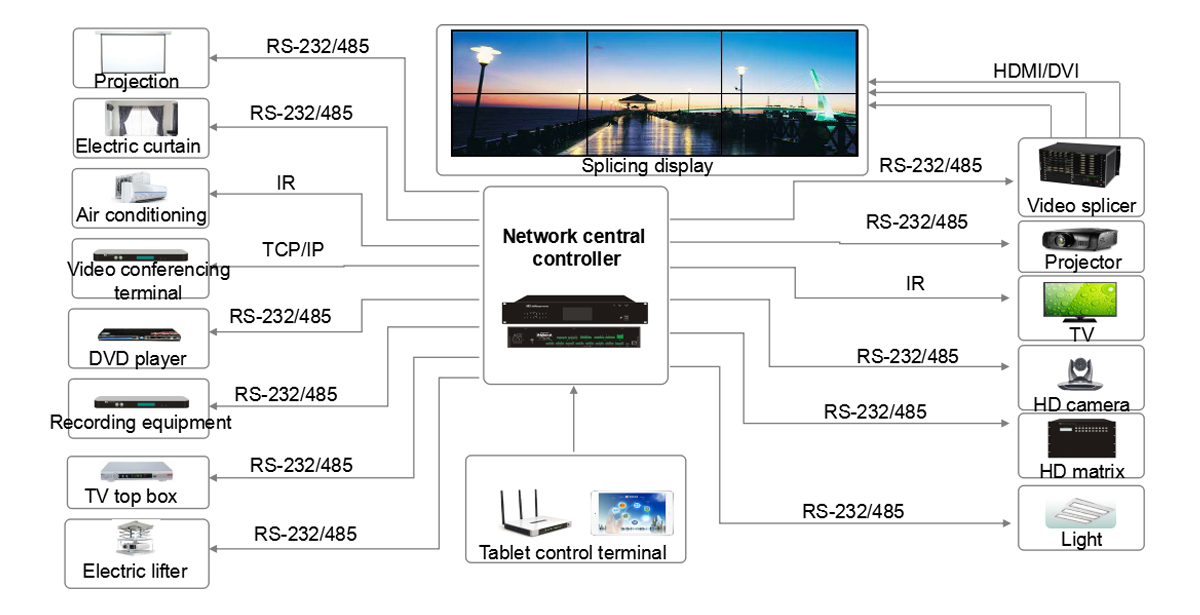 itc Central Controller TS-9100N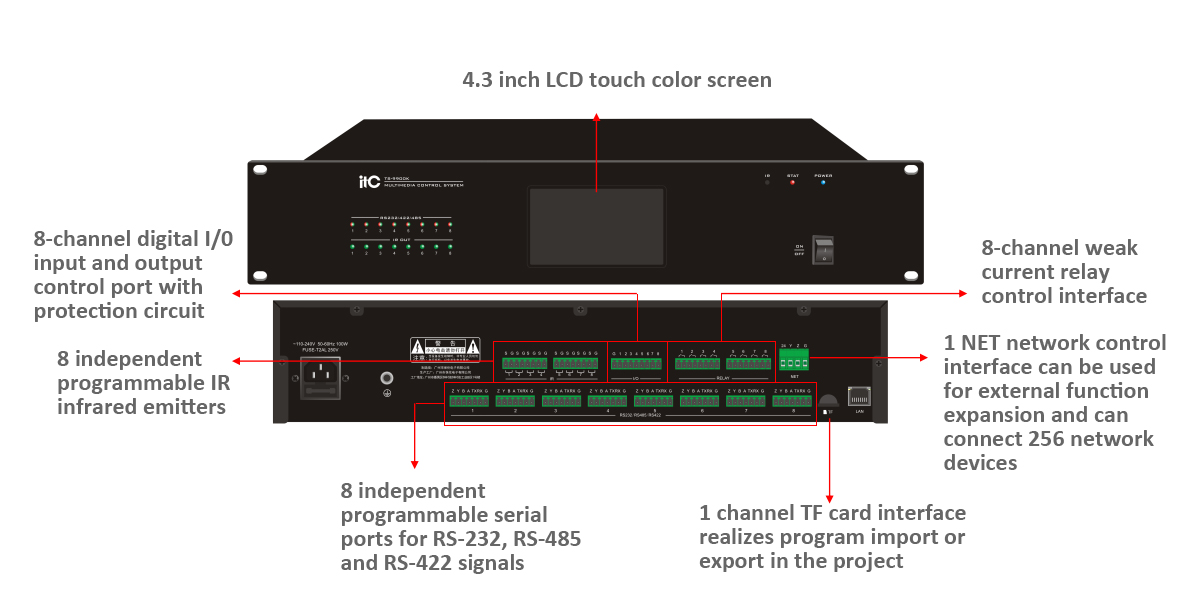 Features of Intelligent Central Control System
* Two-way feedback
* Cascade mutual control
* Network control
* Platform control
* Timed task
* Data backup
* Interface customization
* Scene control
In the government and enterprise conference rooms, there are often many devices that need to be controlled, such as power switches. There are also many signals to be switched, such as video conferences. The central control system is often required to implement centralized control of conference rooms, to improve conference efficiency as well as ensuring safe and stable use of equipment.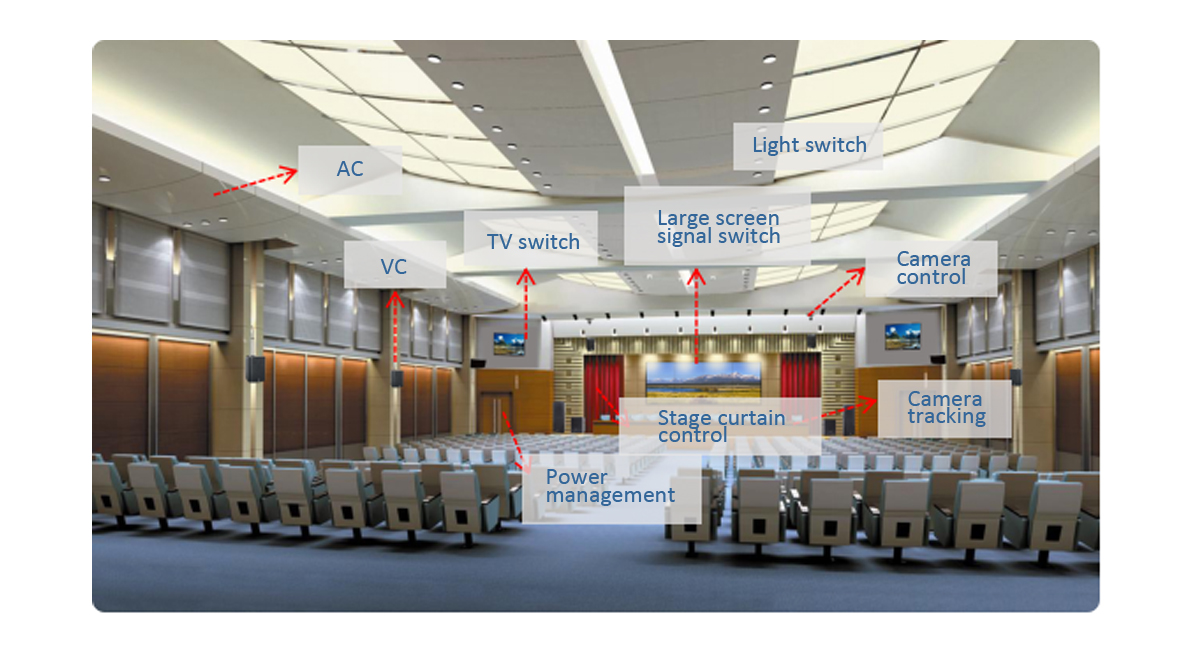 "Large screen video signal switching, computer room power control management, intelligent lighting control, air conditioning temperature adjustment, audio tuning, curtain opening and closing, paperless system centralized lifting, custom scenes, such as one-button switch to "emergency command mode".