A stadium is an indoor venue for sports competitions and physical exercise. In order to enable the emergency signals of the PA and EVAC system to be broadcast in the venue, the pro sound system and the PA system have reserved interfaces, and support the function of fire broadcast override.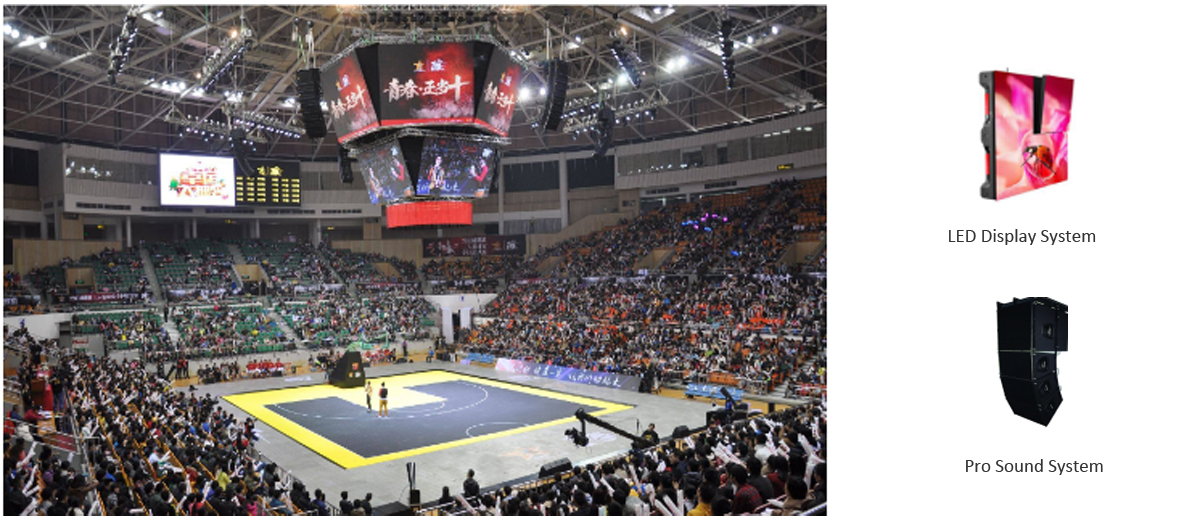 According to the actual needs, a set of LED display system is arranged above the middle wall of the venue, and the P3 LED screen is used, for the display of the game time and schedule, real-time game results, temporary notices, and code of conduct, etc.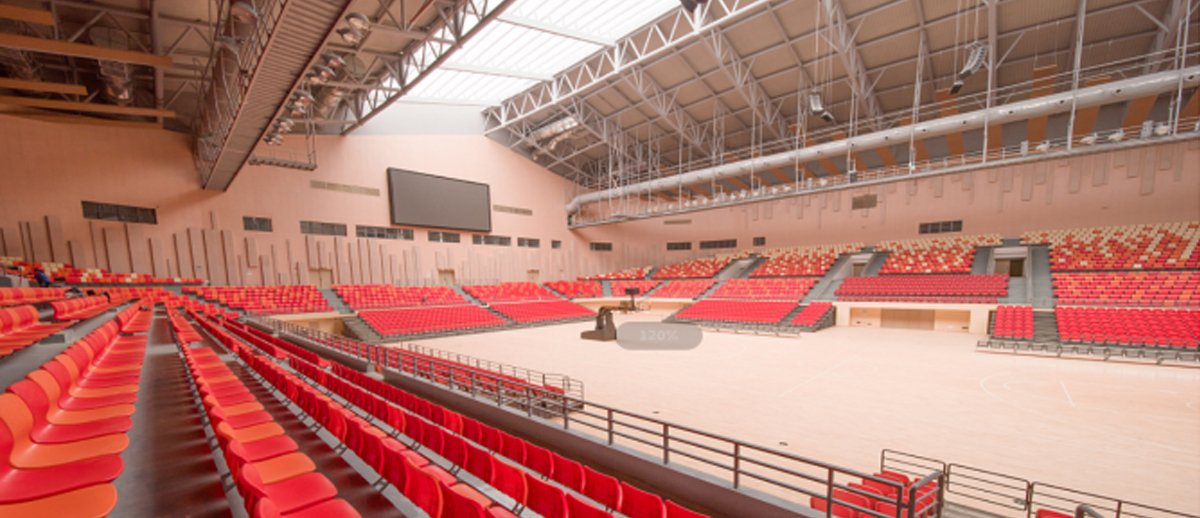 Professional Sound System
As a venue for sports events, stadiums generally have higher floors and larger areas. It needs to meet the sound reinforcement of the event, and the sound pressure level must reach 106dB; in terms of speaker selection, wall-mounted linear array speakers are recommended.