Commercial center background music is used to render the leisure environment of the commercial center, giving passengers a sense of hearing comfort and creating a comfortable atmosphere for the commercial center. It is an important part of the commercial center system; the background music of the commercial center changes from traditional broadcasting to intelligent broadcasting , With the development of digital broadcast, as the society progresses, the requirements for background music systems are getting higher and higher. The background music system is gradually becoming intelligent and intelligent, in order to improve user experience and intelligent management.

System Design-IP Broadcast-Design
* The network terminal is installed in the front-end area in a distributed manner, used to load the speakers.
* The network microphone is used in the main control room and the front desk, and the user network paging function.
* According to the on-site installation conditions, a reasonable configuration of the corresponding type of speakers.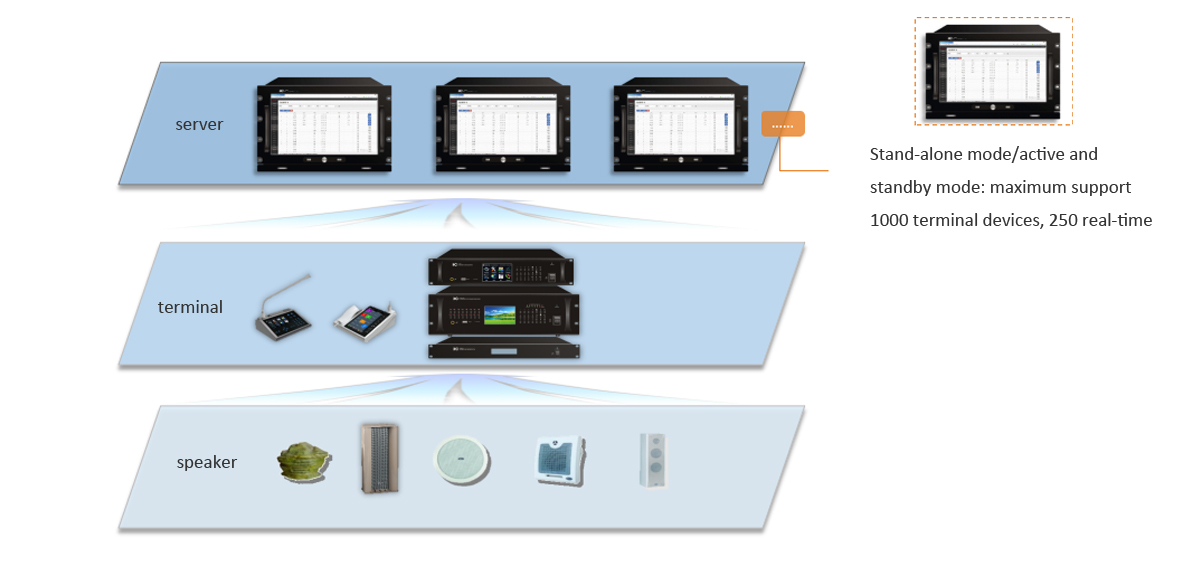 System Design-IP Broadcast-BGM
Various areas of the business center realize diversified program broadcasting, which can automatically and manually broadcast different program signals to each area of the center.

System Design-IP Broadcast-Broadcast Notification
The public broadcast system of the business center can broadcast notifications, information releases, and notices of missing persons and objects in various areas of the business center, and can be broadcasted in different districts and regions.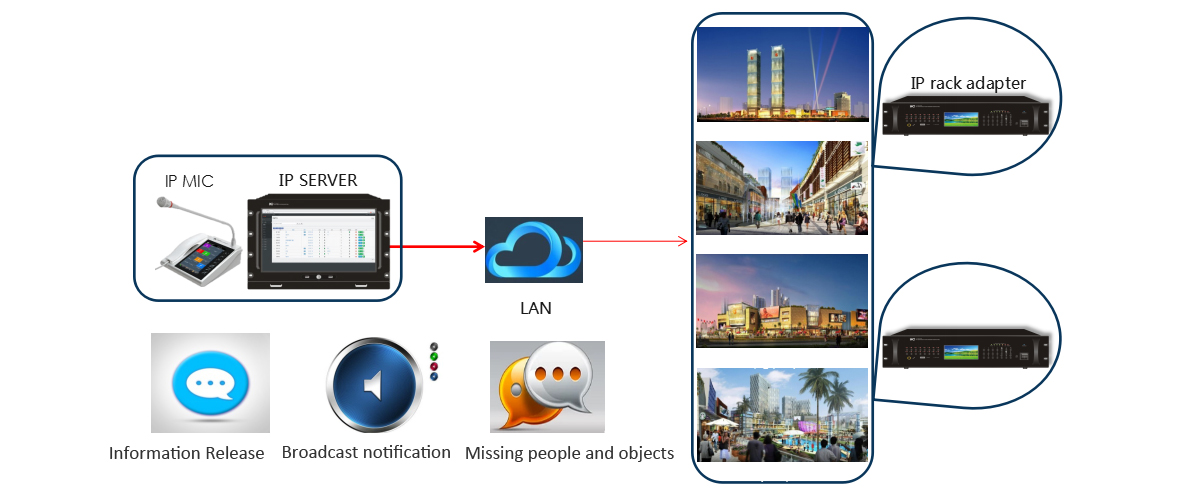 System Design-IP Broadcast-Internal Two-way Intercom
* The intercom function of the internal staff of the business center enables rapid internal communication.
* Telephones and mobile phones are connected to the public broadcast system to realize notification announcement, background music playback and two-way communication with network microphones.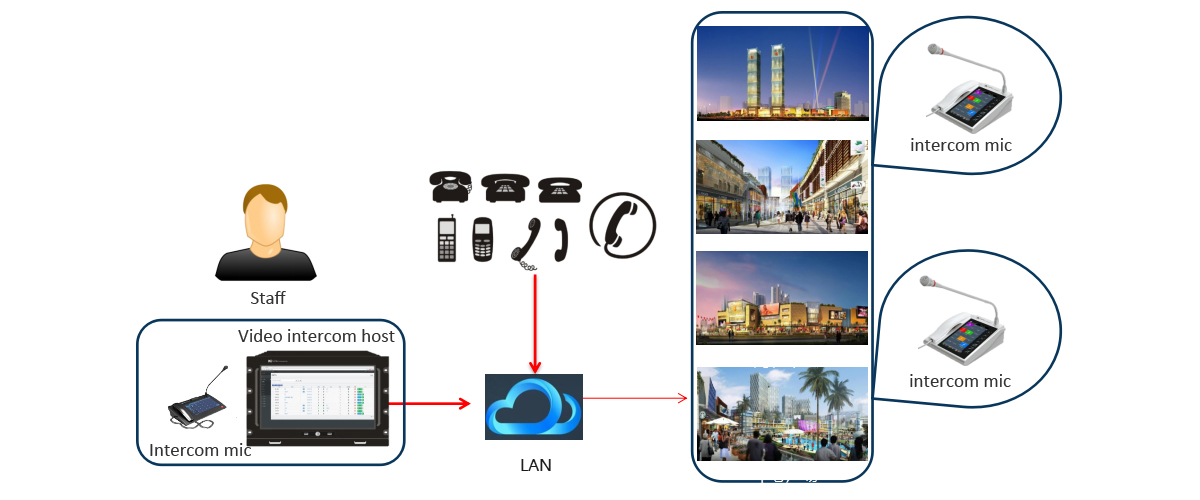 System Design-IP Broadcast-Fire Linkage
The public address system of the business center is linked with the fire protection system to realize fire alarm, allow people to effectively evacuate, ensure personal and property safety; the alarm method can be defined according to requirements