The wall-mounted system guarantees its stability with its fully modular design, modern technology, long-term industry experience and stable system testing. The system can play local background music in the absence of fire and disaster, and once it detects the fire disaster, it immediately enters the fire alarm state for reservation.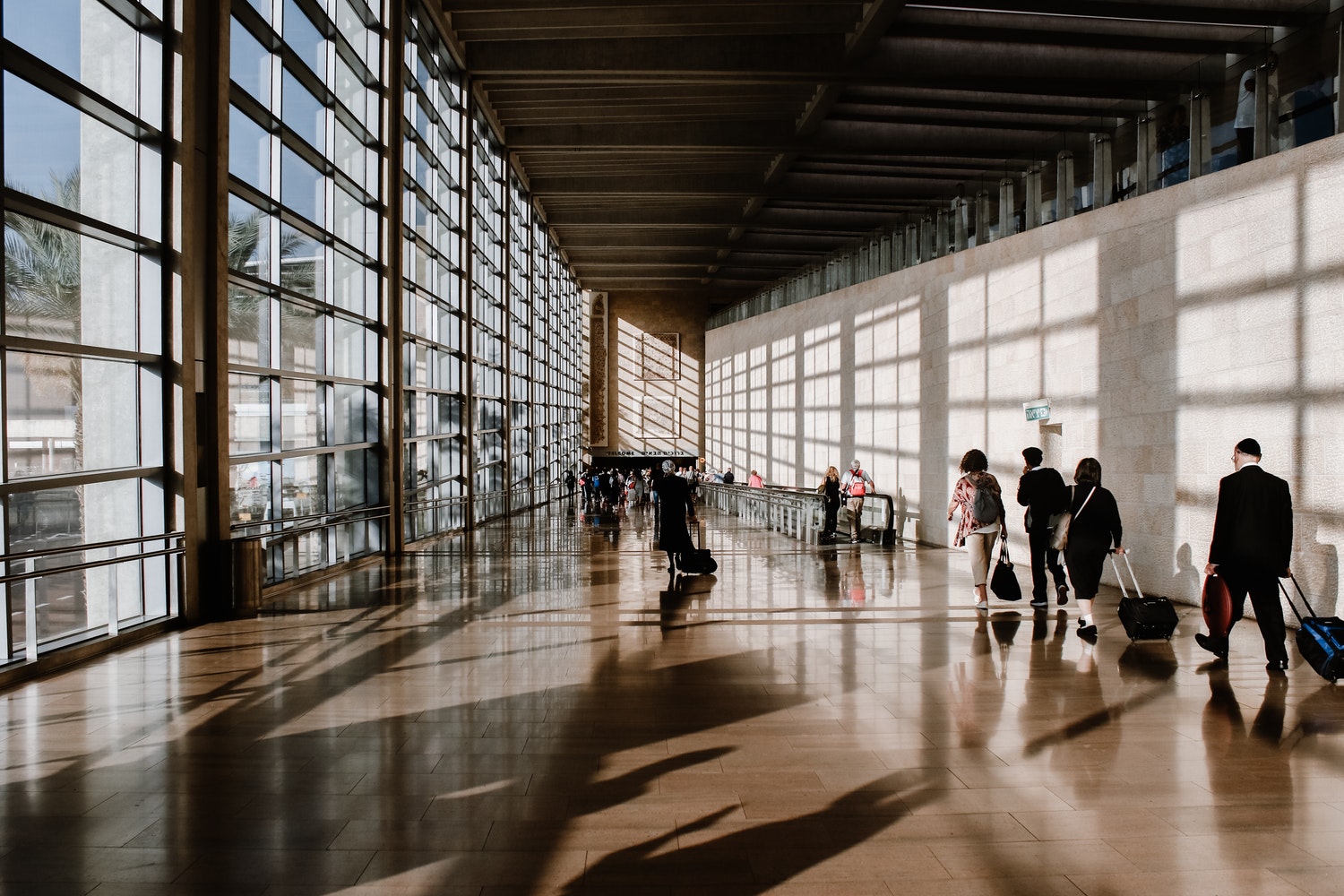 The system is powerful, simple and humanized. Widely used in financial centers, star hotels, office buildings, commercial centers, but also for petrochemical, electric power, metallurgy, steel bases and other industrial fields.

Bus or Dry Node Mode Linkage
Wall-Mount System Feature
- Suitable for European EN54-16 Fire broadcasting specifications.
- Integrating professional fire-fighting voice with public address system.
- Simple system device connection.
- Each section of the system adopts A+B dual loop design.
- CAN bus linkage control interface.
- Class D digital power amplifier (energy saving, high efficiency).
- The system supports fire alarm PTT emergency paging recording function.
- Real-time monitoring of operating status, fault and emergency record ≤ 20000.
- Simple and intuitive user interface, one-click calling, upgrade user experience.
- Flexible partition/packet paging operation.
- Host and changeover design integration.
VA-8650WMA System Diagram (Power Partition- up to 160 Zones)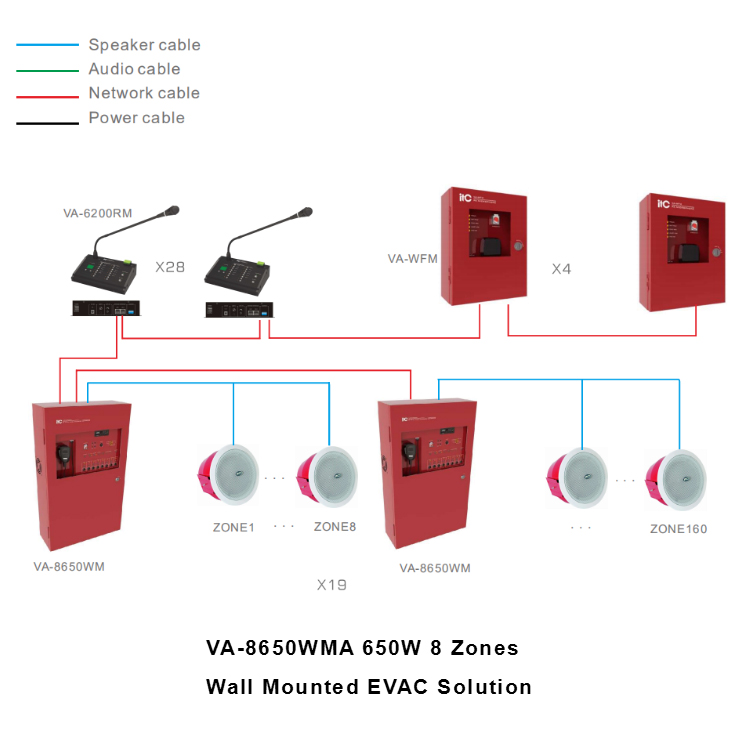 VA-2240WMA System Diagram (Power Partition- up to 40 Zones)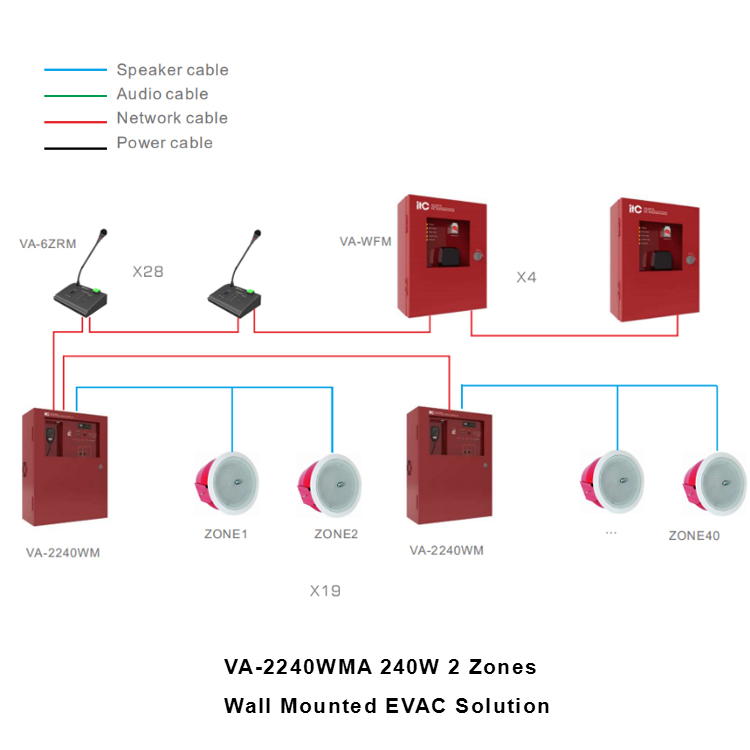 Wall-Mount EVAC System Application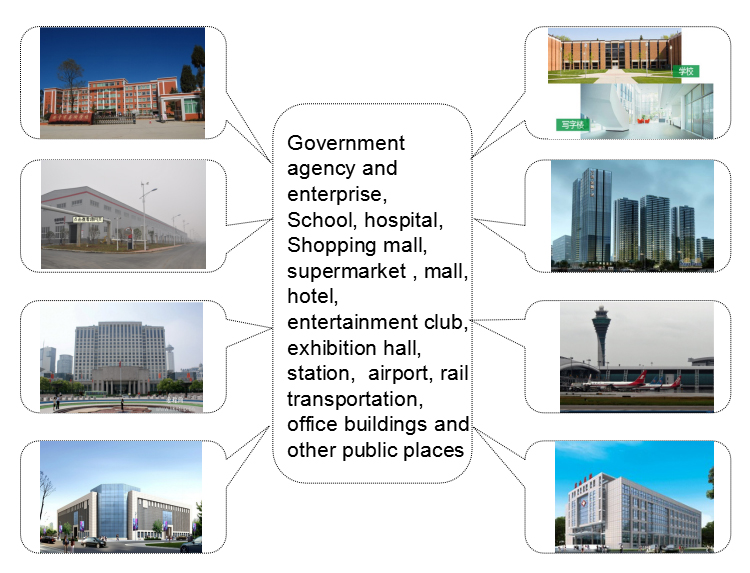 itc Full Series Products of EVAC System