Specification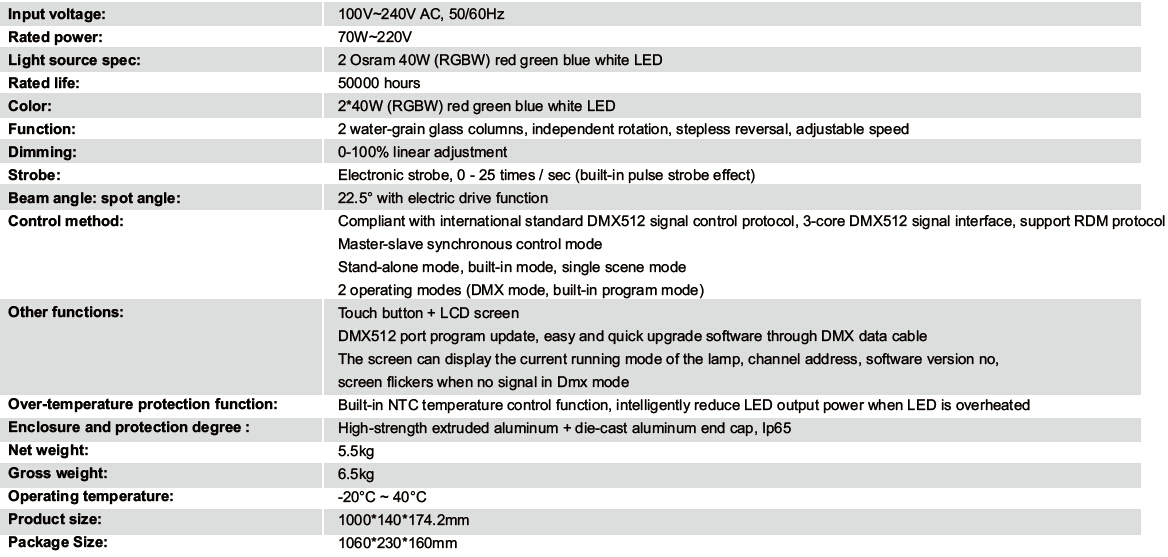 Precautions
1. Check whether the fittings are complete and the product is not damaged before using the product. If  the product is damaged due to external force or improper use, do not use the product. If damaged during transportation, please contact the supplier in time and stop using the product.
2. Do not use this product in high temperature and corrosive environment.
3. Please ensure that the power cord is intact and ageless and the cable is not exposed before using this product.
4. Do not direct the light on inflammable and explosive articles in close range.The distance should be more than 5M.
5. Do not open or disassemble this product without authorization, otherwise it may cause electric shock hazard.
6. Make sure that the input voltage and frequency meet the nominal specifications before installation.
7. When installing the product, please install the safety rope (if any) to prevent the product from falling off  due to the unstable installation.
8. The label shows the input power,please refer to and calculate the maximum number of lights that can be connected to the wire to avoid overload.
9. Please use the product in accordance with the instructions. Any violation of the instructions will result in damage to the product, which will result in loss of the warranty rights of the product.