In audiovisual & lighting industry, ITC is exper for more than 20 years, supplies high technoloty product for different requirements with OEM ODM service.
Following is Qiaoshan Cultural Center, one of domestic project in China.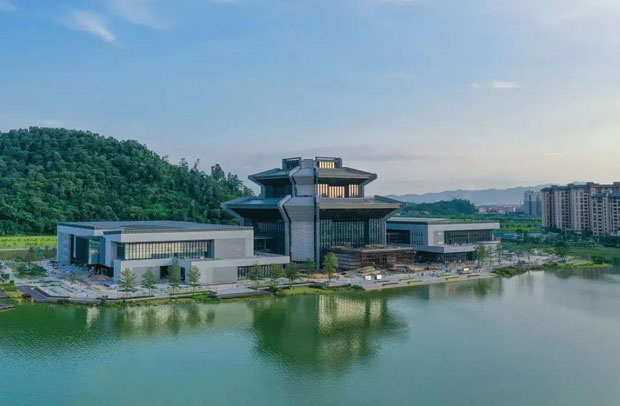 Qiaoshan Cultural Center
Qiaoshan Cultural Center, a new landmark building near Xiqiao Mountain in Nanhai, Foshan, is an important window to showcase Guangdong's architectural and cultural characteristics. Designed by He Jingtang, an academician of the Chinese Academy of Engineering and the chief designer of the Expo China Pavilion, it is a comprehensive building integrating cultural exhibitions, theaters, and conferences, featuring ancient architectural structure and Lingnan architecture with racticality and simplicity. And it will become a representative work of Lingnan's new Chinese architecture.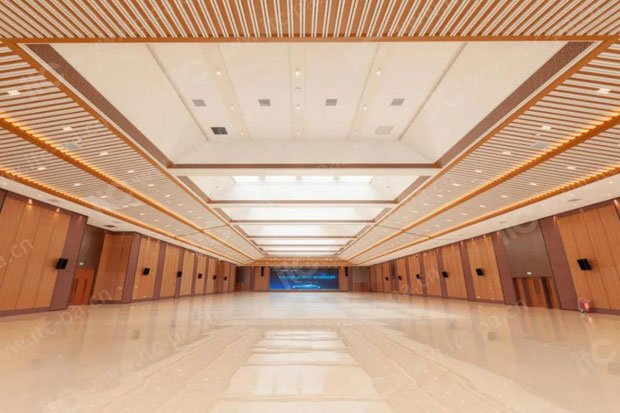 4000㎡ banquet hall
ITC specially designed a personalized, integrated, and digital audiovisual system for the Center for better international cultural exchanges, performances, cultural exhibitions, conventions and exhibitions, large-scale conferences, etc., .
| | |
| --- | --- |
|   |   |
| Live shot | Multi-system application |
Professional reinforcent, clear communication.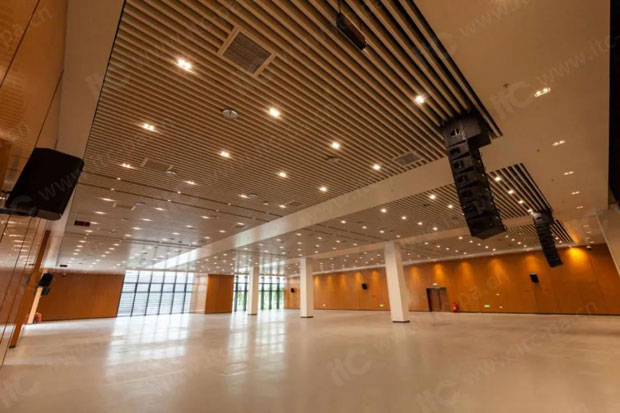 ITC Professional Speaker



The itc professional sound system provides a smooth, soft, natural and clear audio communication environment for the exhibition function hall, meeting room, banquet hall and other scenes. The speaker housing made of birch is small and lightweight, and has strong audio performance. The built-in accurately designed crossover of the monitor speaker optimizes the mid-frequency performance of the vocal part. The linear array speaker with a pendent combination design has excellent frequency response and strong design power, enabling even audio coverage, more natural sound direction, and sound monitoring of the speaker.
HD LED Video Wall, delicate display.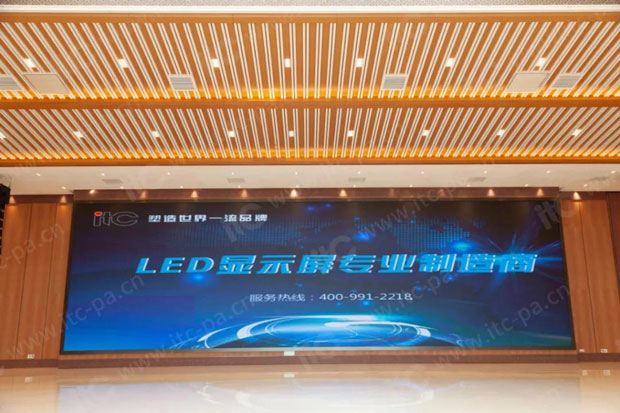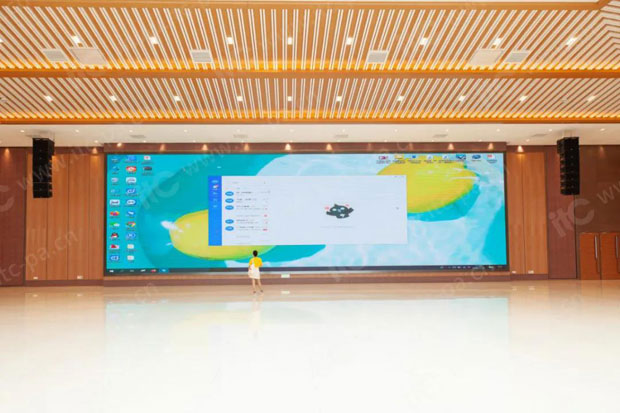 Fine Pitch LED Video Wall
Equipped with a 98㎡ fine-pitch LED Video Wall, the banquet hall supports delicate seamless splicing display, intelligent automatic brightness adjustment, 170°ultra-wide viewing angle, 3800Hz ultra-high refresh rate, lifelike picture quality, easy and convenient front maintenance, as well as various HD display demands.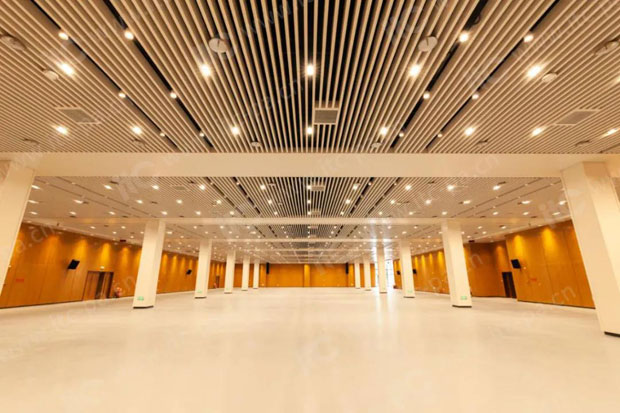 The itc audiovisual system is applied to the Center to provide a professional, stable, high-definition and smooth audiovisual communication experience, which is comprehensively controllable. Moreover, it is efficient to help the successful organization of various activities, highlighting the brand charm of the venue's international cultural exchanges.
The successful completion of this case reflects the maturity of itc's audiovisual system integration and application in various industries. Itc has always insisted on professional products and equipment, professional technical support, and perfect service specifications for the information development and innovation in various industries!
More details pls visit: #audiovisual