Project Back Ground
Forest City is a mega development project in Iskandar, Johor, West Malaysia by Country Garden Pacific View Sdn Bhd, a company jointly owned by Country Garden Group and Esplanade Danga 88 Sdn Bhd. The development is to be strategically located on 4 man-made islands in the Straits of Johor adjacent to Singapore and approximately 5 km from the Second Link to Singapore
.
Forest City faces a vast sea - line and is also in close proximity to Edu City, Afiat Health Park, Ascendas Techpark, Southern Industrial Link Cluster and Port Tanjung Pelapas in Johor. On completion, Forest City will be a modern smart city comprising numerous residential and commercial buildings capable of supporting a population of over 700,000 people.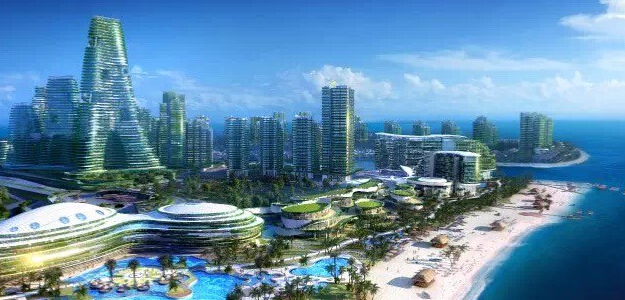 Project Requirement
Due that Forest City is in large floor area, it requires long distance PA signal transmission problem; and there are many different areas in Forest City, some times it require different area shall play different music or program. Therefore we ITC designed TCP/IP based PA solution to help them solve all of these demands, and also support the functions of background music, voice evacuation, fire alarm, paging and etc.

Project Overview
System Introduction
Based on TCP/IP protocol, support LAN and WAN
1.Support hundreds of zones, each zone can play different music simultaneously
2.CD sound quality without any noise, audio network transmission delay is less than 30ms
3.Signal transmission distance is not limited, system connection by network cable, easy installation, save cable cost and labor cost

4.We can offer SDK package for secondary development
5.Support to select single zone, multi zones, and all zones for paging and playing music/messages.
6.Support to program the scheduled tasks to realize automatic music play and unattended operation

7.Support to connect external audio source, such as CD player, tuner and etc.
8.IP terminals has energy saving function.It will automatically power on when there is audio signal in, and automatically power off when there is no signal in
9.Support to link with fire system to realize automatic fire alarm by using T-6713 and T-6223(A)