Visual intercom system achieves the management purpose of security prevention through audio-visual dialogue among security center managers, visitors, owners and outdoor help-seeking.
It is widely used in building intercom, command center, prison, bank, medical treatment, enterprise industry, transportation and other public/private places.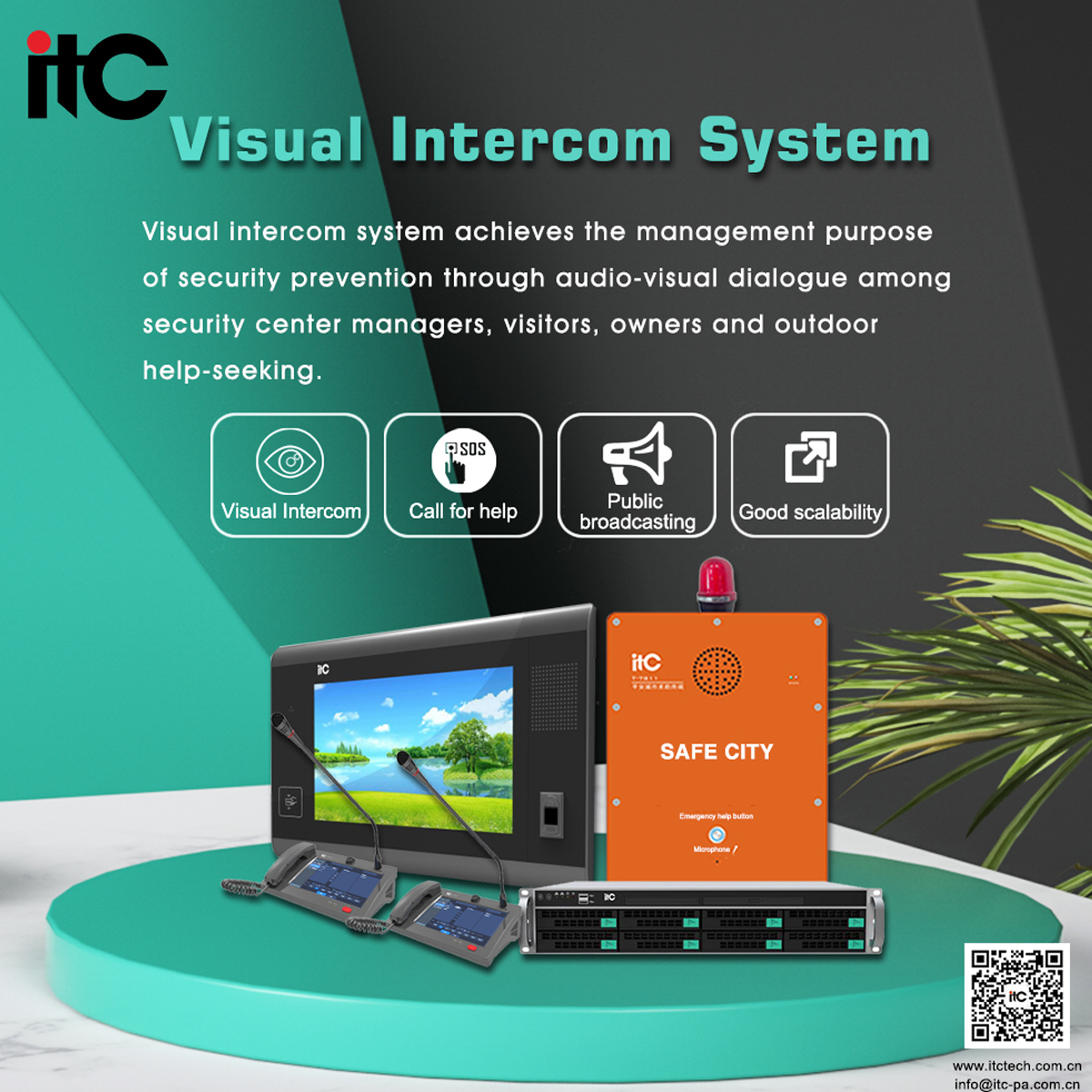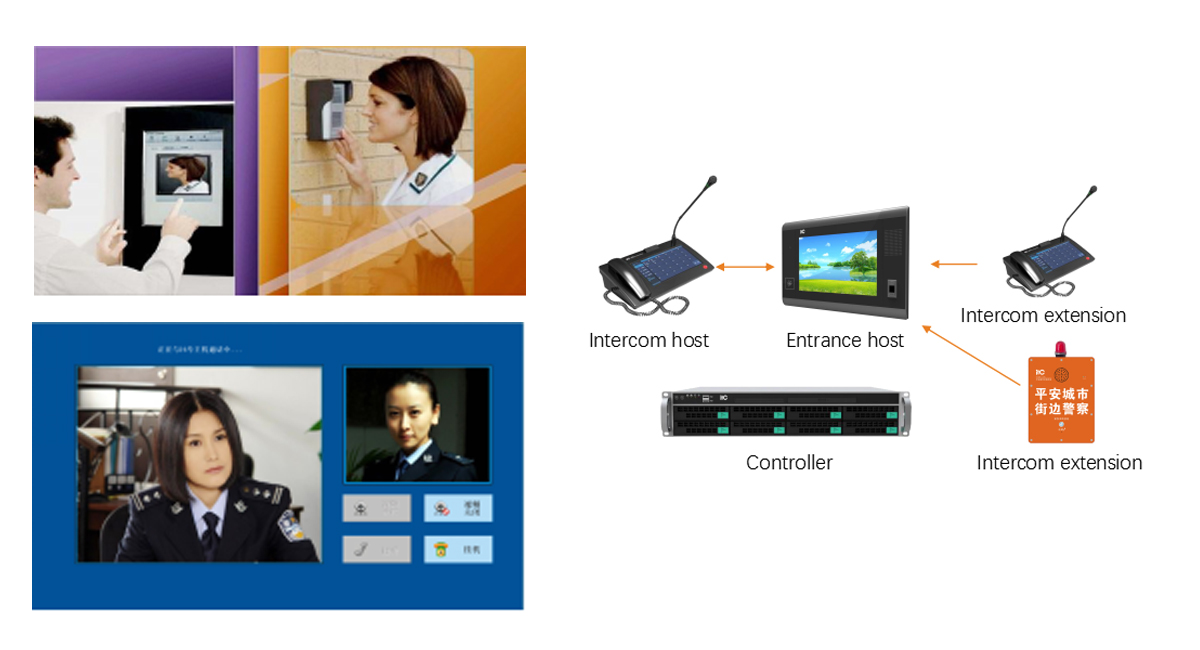 Function and Features-Multilevel Management
Supporting Trusteeship function of Host ,Intercom host can host the extension of this host to other Level I hosts.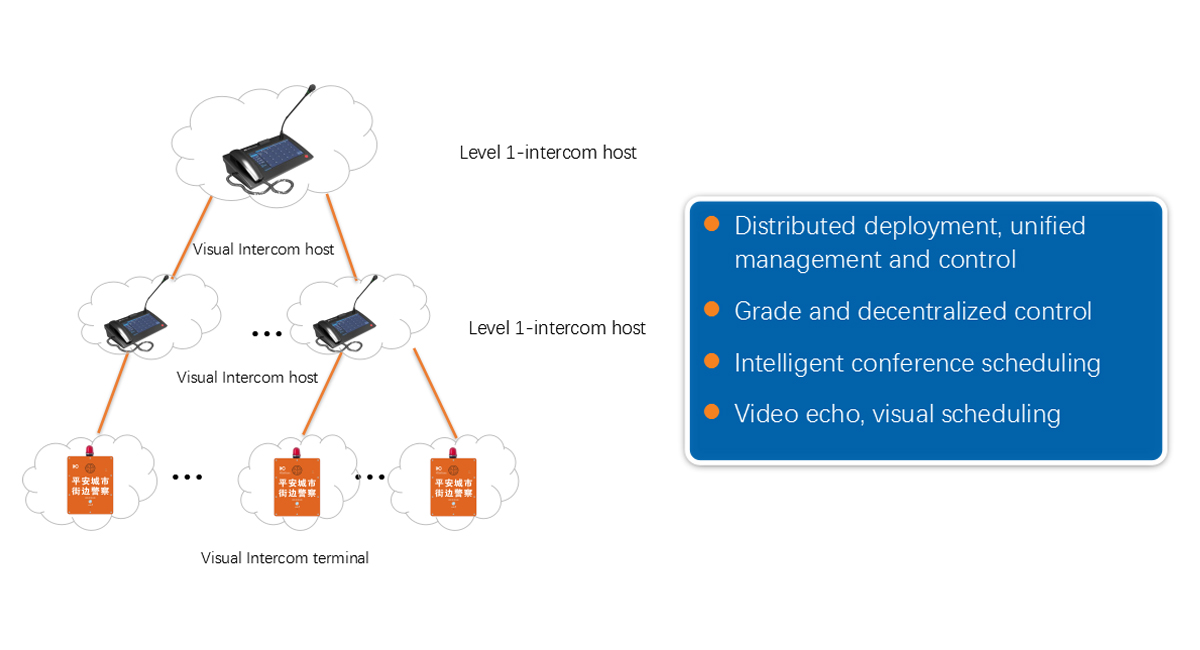 Function and Features-Multiparty Call

Function and Features-Professional Audio and Video Processing Technology

itc visual intercom system solution, one-stop solution for all types of meeting needs
Data
Professional visual intercom
Linux system
H.264HP、1080P codec
Perfect, high-fidelity sound quality processing algorithm
Terminal
Ultra high definition, high fidelity audio and video
Visual intercom
Multi-party call
Assistantance、alarm, information transmission

Application
User interface layer
Provide high fidelity audio and video experience
Recording audio and video
Access control linkage
VOIP linkage
Assistantance and alarm