Stadiums and gymnasiums are generally used to hold sports events. As the hardware foundation to support various sports games, how to achieve modernization, intelligence and informatization has become the top priority of the construction of new sports venues.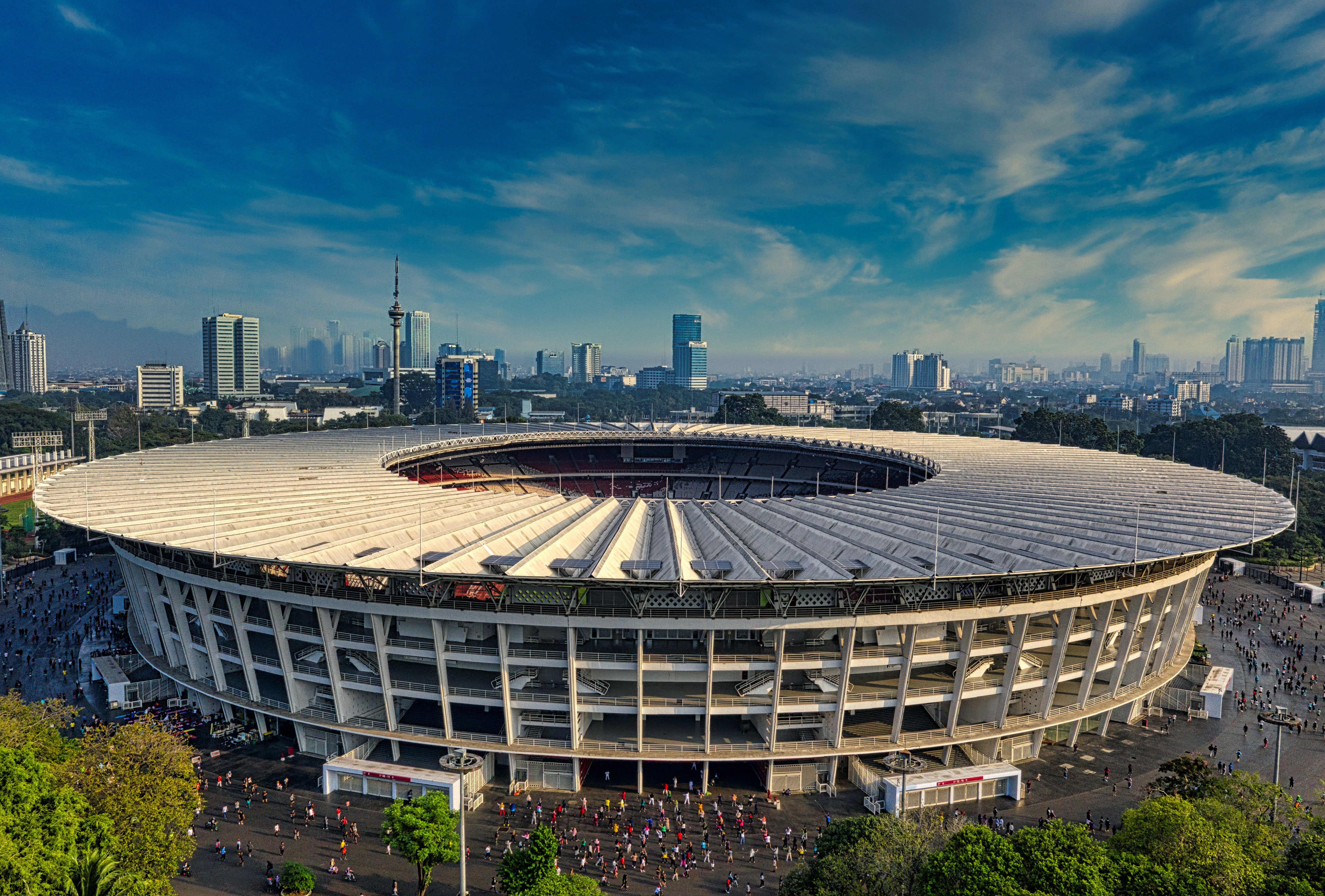 Distributed management system realizes the perfect integration of the multimedia display system, multi-room audio system, environmental system, and intelligent multimedia central control system.
Application:
Multi-function Halls, Meeting Rooms, Banquet Halls, Opera Houses, Stadiums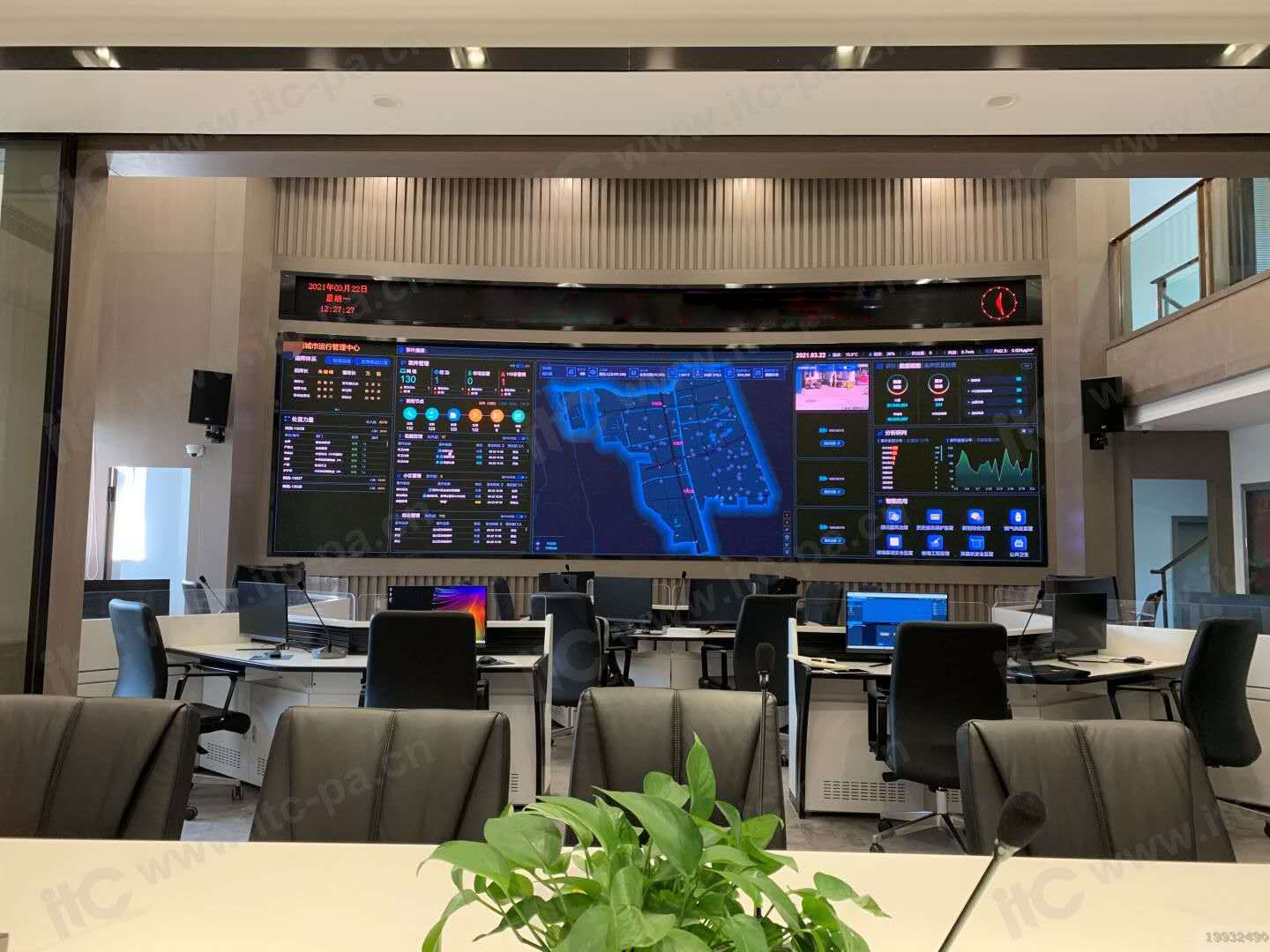 System Equipment Composition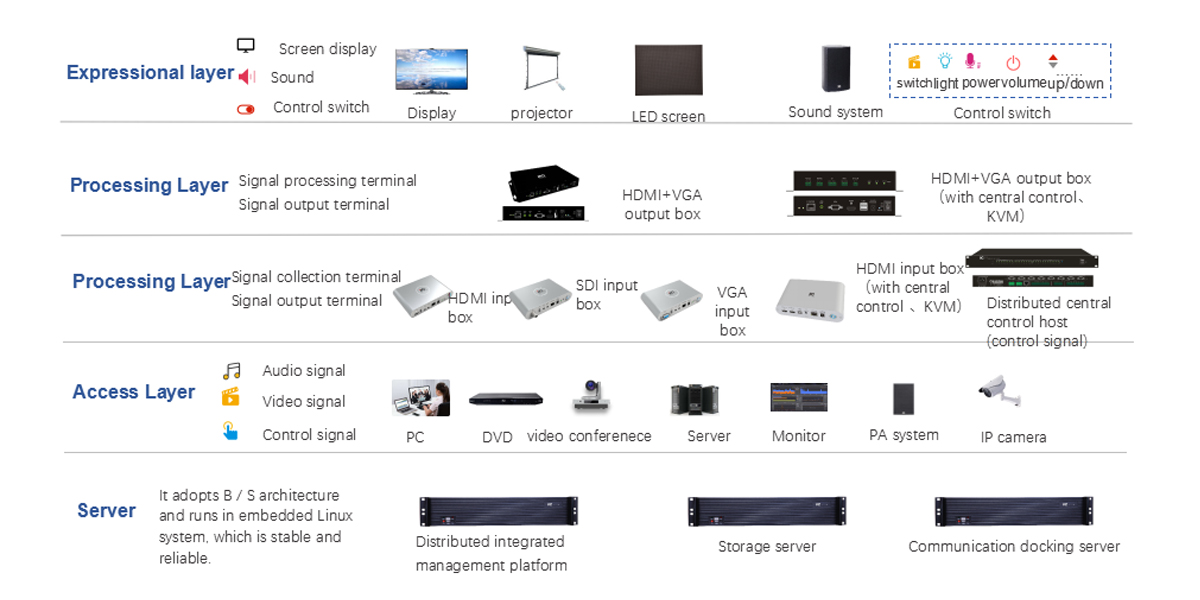 The distributed integrated information management system has the functions of collection, distribution, transmission, exchange, display, processing and control; it can realize the audio and video interconnection between multiple places. One system can realize the central control host, high-definition matrix, splicing processor, local area network video conference, KVM seat cooperation, conference recording and broadcasting and many other devices, with great functions, performance and stability.

System Diagram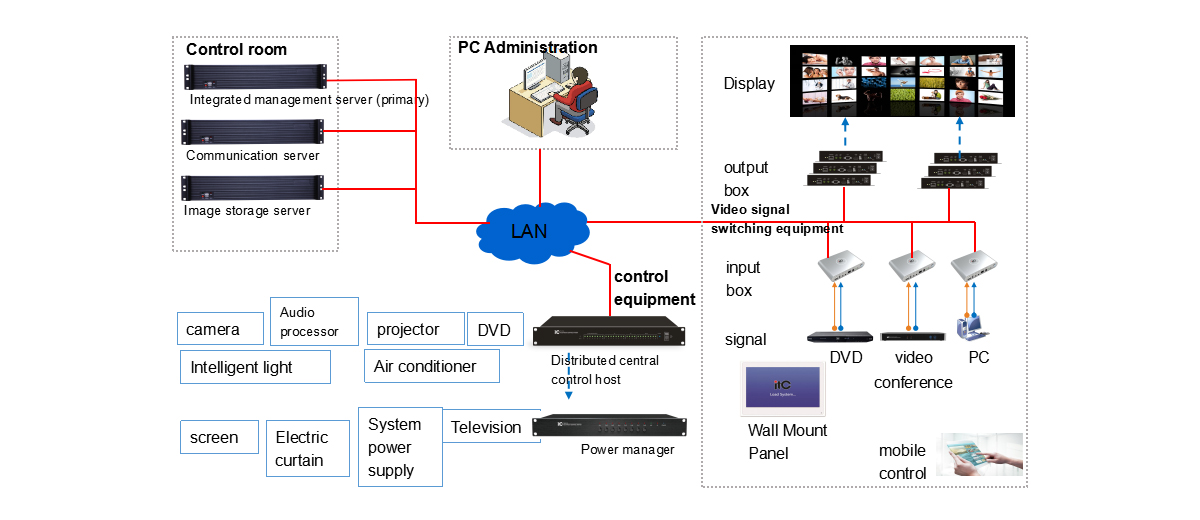 Application

Emergency Linkage
Combined with the access control system, sound reinforcement system, distributed management system, monitoring system, unified dispatching scene picture, real-time monitoring and remote inspection are carried out for each monitoring camera picture of the gymnasium, so as to solve the illegal entry or other emergency situations of abnormal personnel.