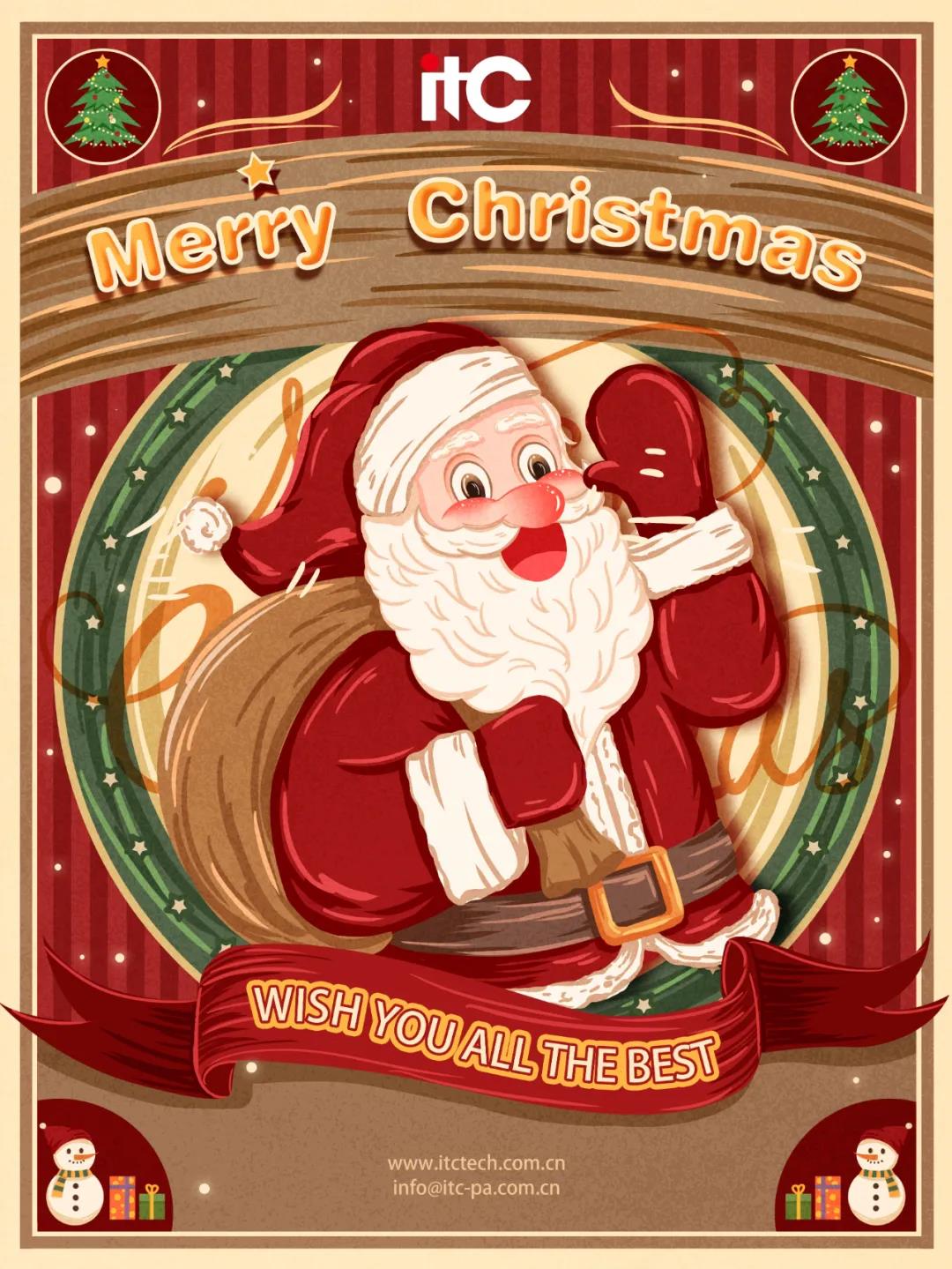 May your Christmas be decorated with cheer and filled with love. itc wish you a Very Merry Christmas and have a wonderful holiday!
Please notice that itc Group will remain open during the Christmas holidays. Kindly email at info@itc-pa.com.cn or send messages to us at the Wechat Public Platform directly if you have any inquiries.
Merry Christmas to all of you!