Saudi Arabian Oil Company (Saudi Aramco) is currently the largest oil company of the world, with crude oil production accounts for about 12% of the world's total output. On December 11, Saudi Aramco was listed on the Saudi Stock Exchange Tadawul. Its total market value surpassed that of Apple Inc., becoming the company with the largest market value in the world.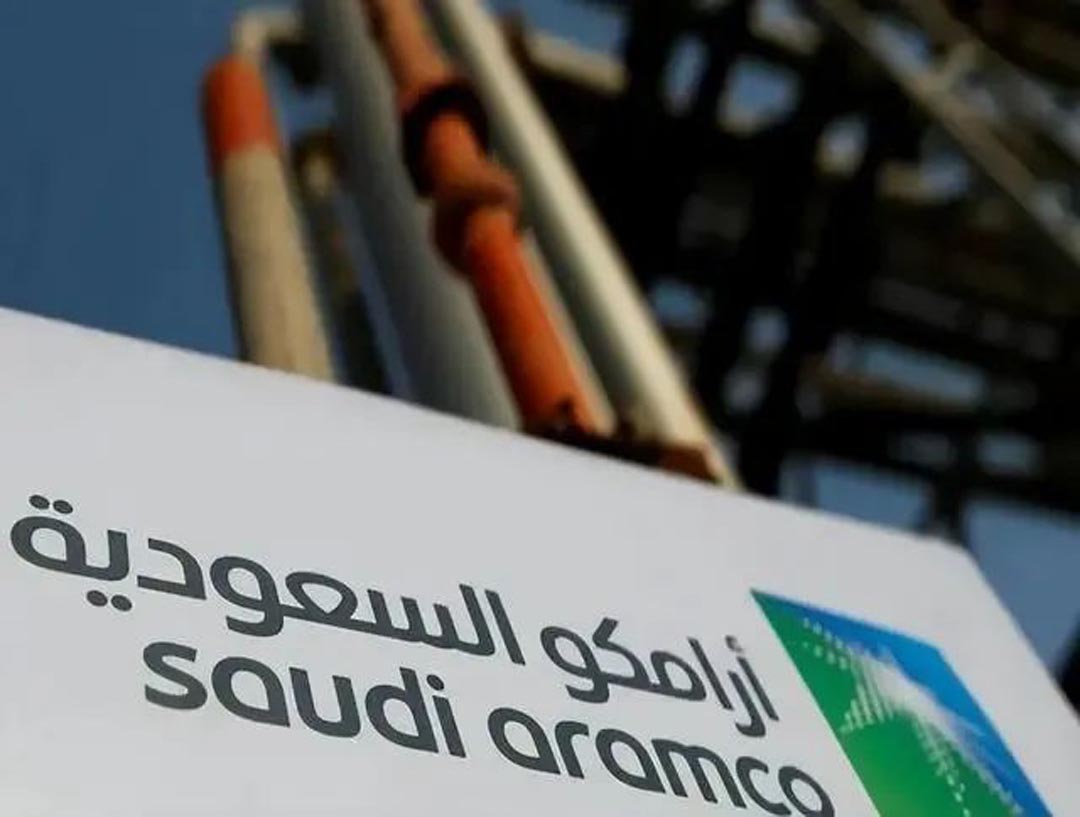 With the continuous expansion of the petroleum market, it is necessary to improve the enterprise operating efficiency and innovate the development model with the help of information system. In order to promote the digital and intelligent transformation of petrochemical enterprises, itc help Saudi Aramco build a smart meeting space.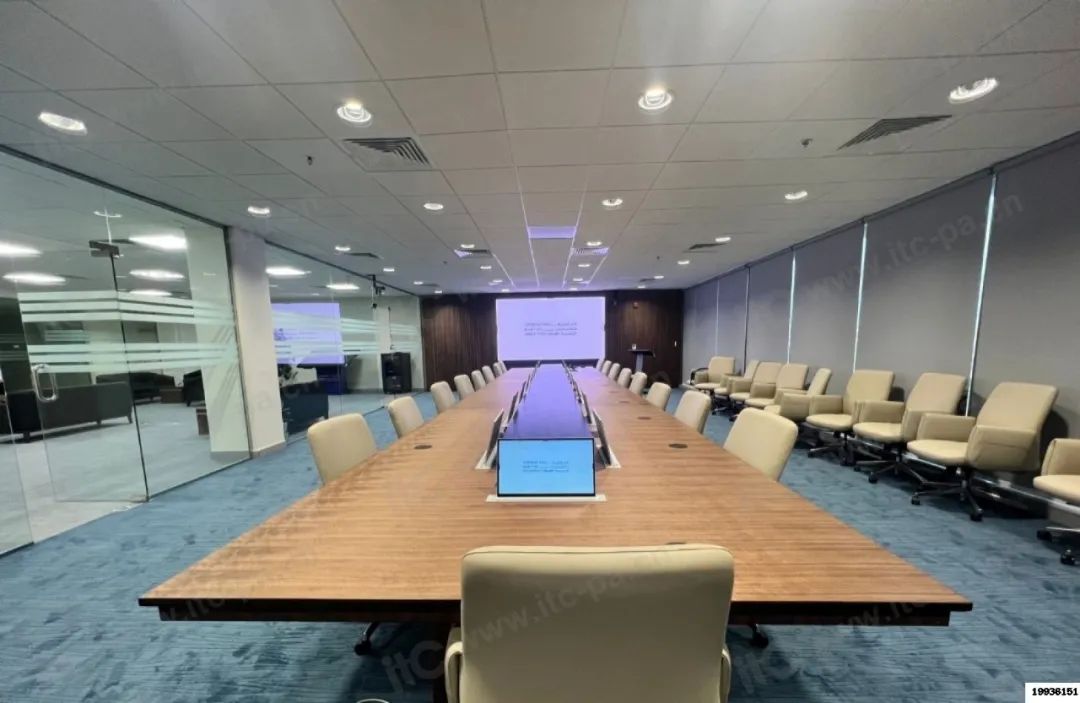 itc paperless conference system, designed in accordance with "safety, efficiency, and intelligence", integrates professional audiovisual technology, intelligent control technology, and information technology into conference, covering screen sharing, electronic whiteboards, interactive annotations and other functions.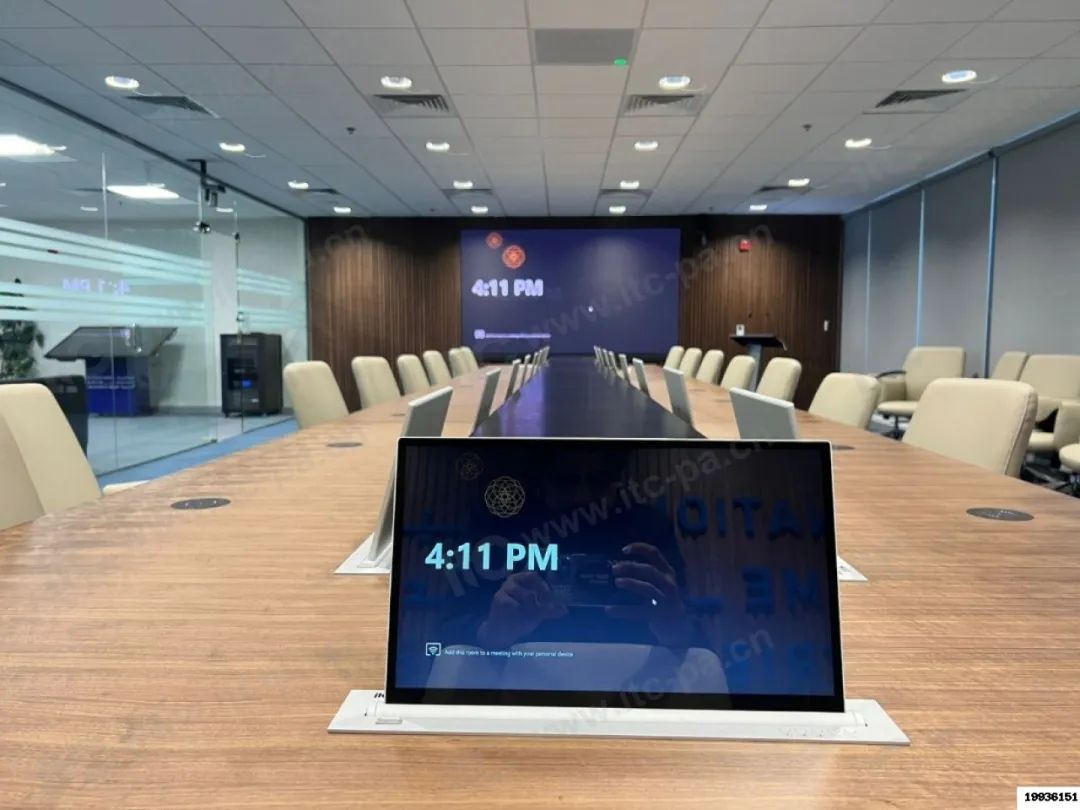 In addition, paperless equipment can improve meeting efficiency with the help of stable technical architecture; it can also strictly control the access to meeting materials according to the meeting category to maintain meeting security. Paperless conference system provides a convenient working platform for participants and brings smart interactive meeting experience!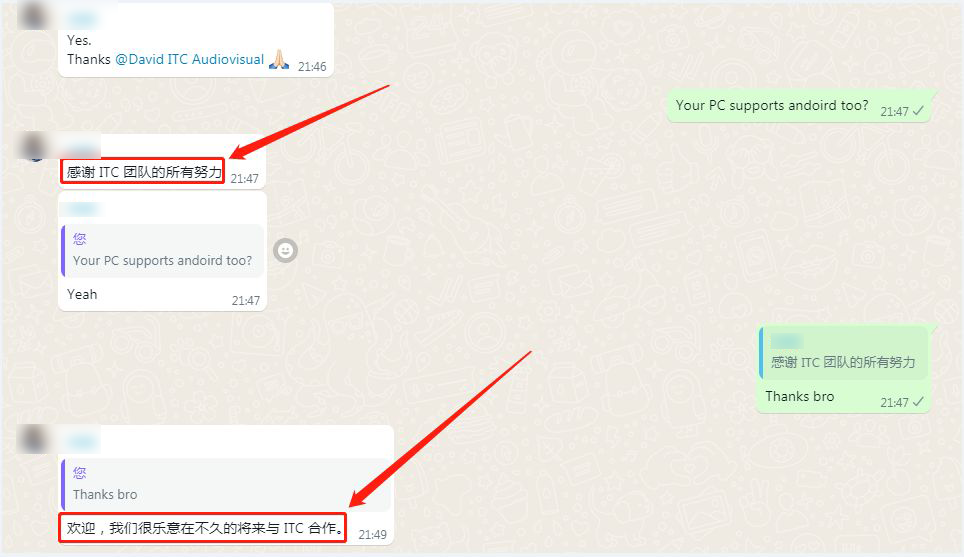 The customers were very satisfied with our products and expressed their gratitude in Chinese.
With complete product line, scene integration mode, and outstanding technical advantages, itc has assisted the Cambodian government, Iraq Majnoon Oilfield, Ethiopian Prime Minister's Office, and Ethiopia Commercial Bank in audiovisual construction, opening the era of smart office.
In the future, itc will continue to provide higher-end products and better services, empowering the development of more enterprises!