Government meetings are an important part of government work, undertaking responsibility of various decision-making. Therefore, it is necessary to build advanced and multi-functional workplaces to ensure the safety, confidentiality, and efficiency of government work.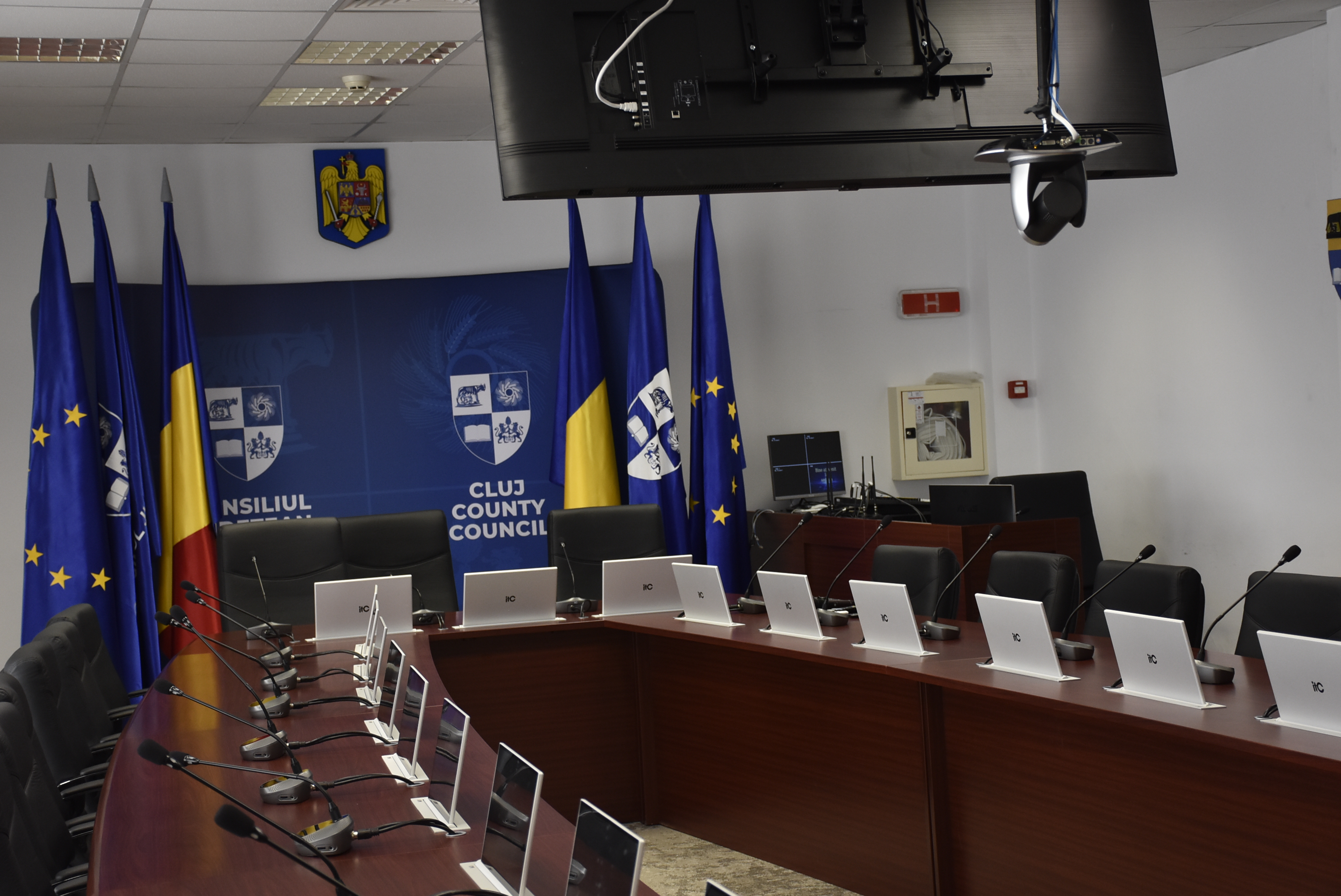 Romania CLUJ County Council wants to build a modern conference room that integrates voting and recording, which will become a landmark project of the county government. According to the requirements of CLUJ County Council, itc equipped a high-standard intelligent conference room with paperless conference system, digital conference system, professional sound system and conference recording system, improving the efficiency of conference collaboration.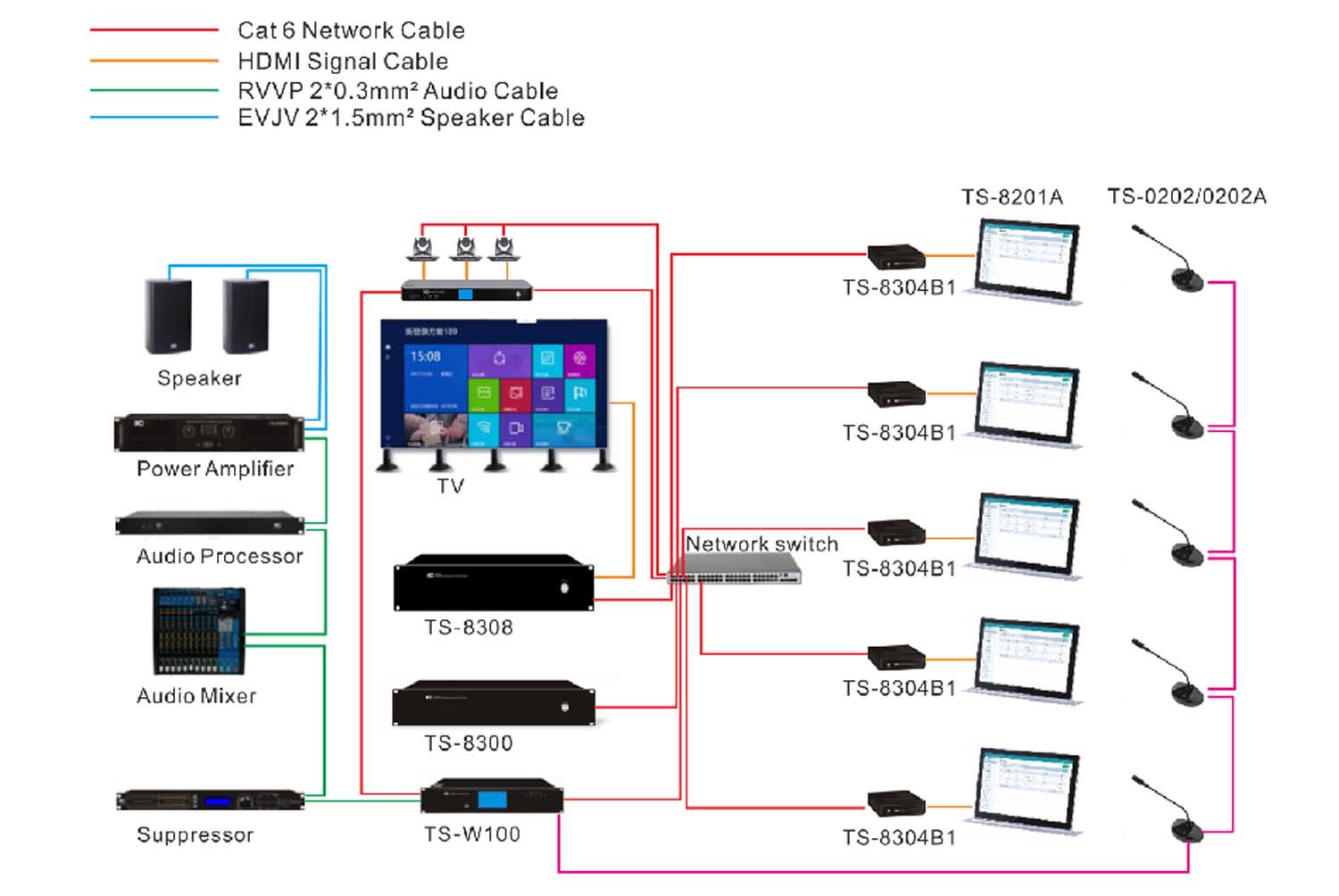 Paperless conference system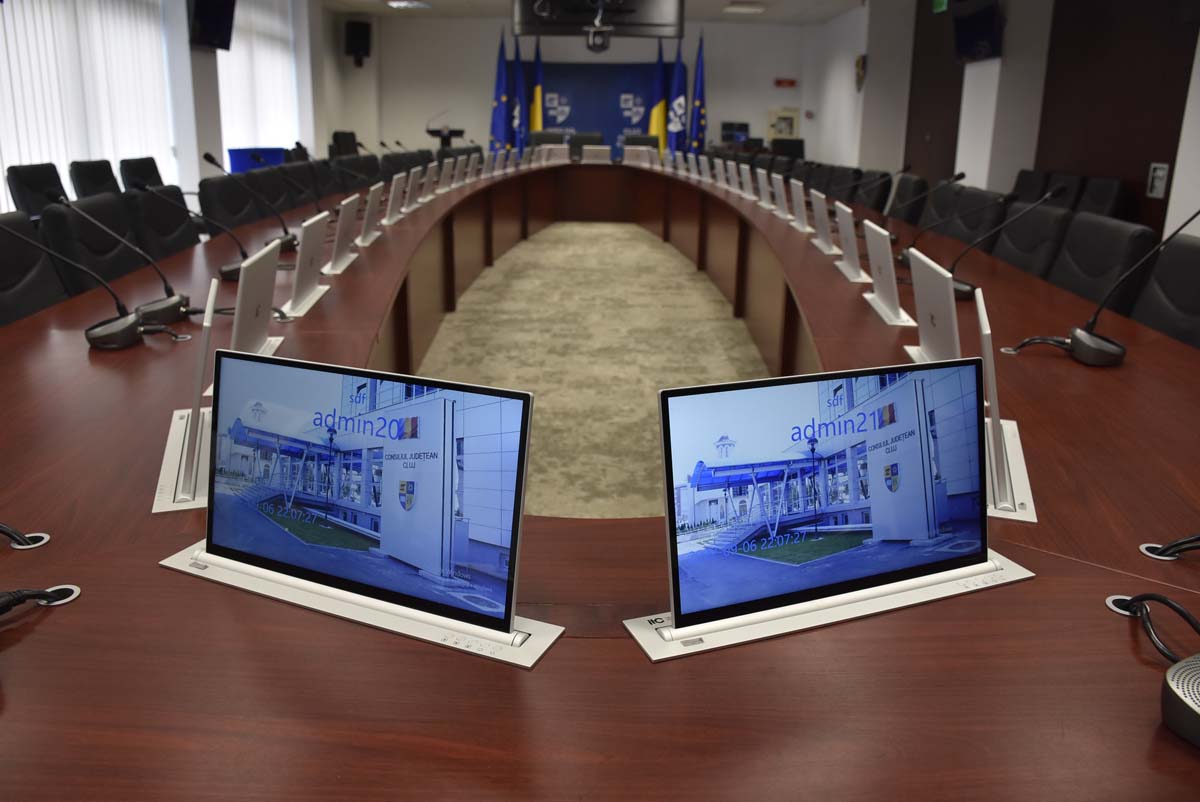 itc paperless conference system adopts AES encryption and LAN deployment to ensure the security of transmission. Conference materials can be uploaded and shared in the background without printing. After the meeting, terminal materials can be cleared with one key, realizing a convenient and environmentally friendly meeting.
The system integrates rich application functions such as meeting sign-in, voting, document review, meeting minutes, and soon, which help easy control of meeting site and improve meeting efficiency.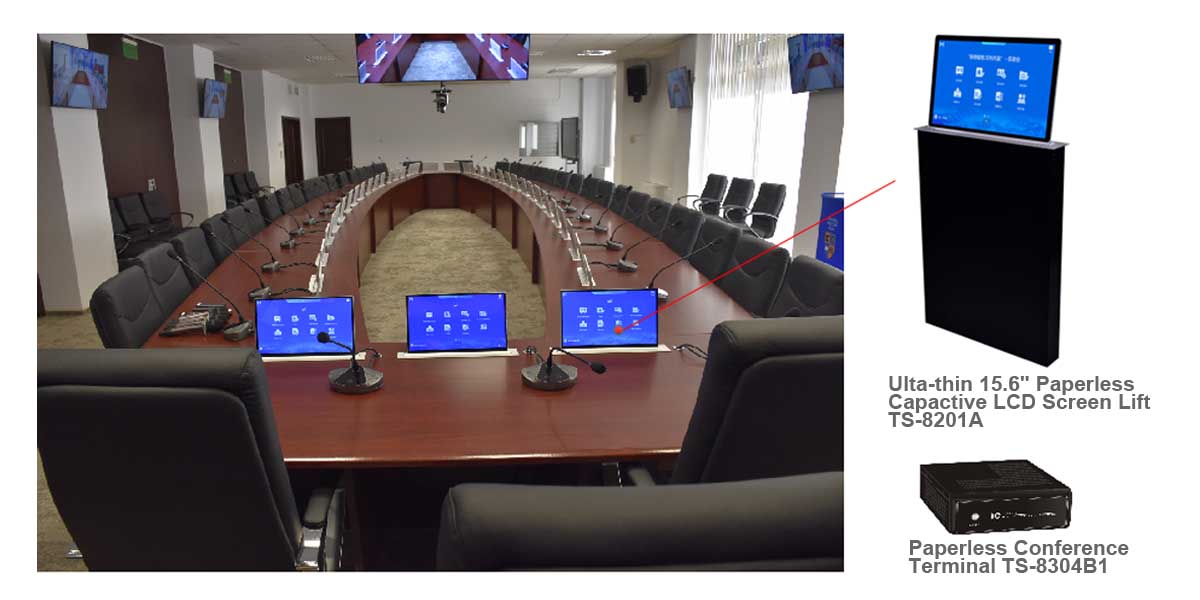 TS-8201A interactive monitor lift uses intelligent control technology to automatically complete the start, rise and elevation of the screen with one key. The ultra-thin LCD touch screen, with clear and bright display effect, has adjustable backlight design to prevent fatigue caused by too bright or too dark screen.
Digital conference system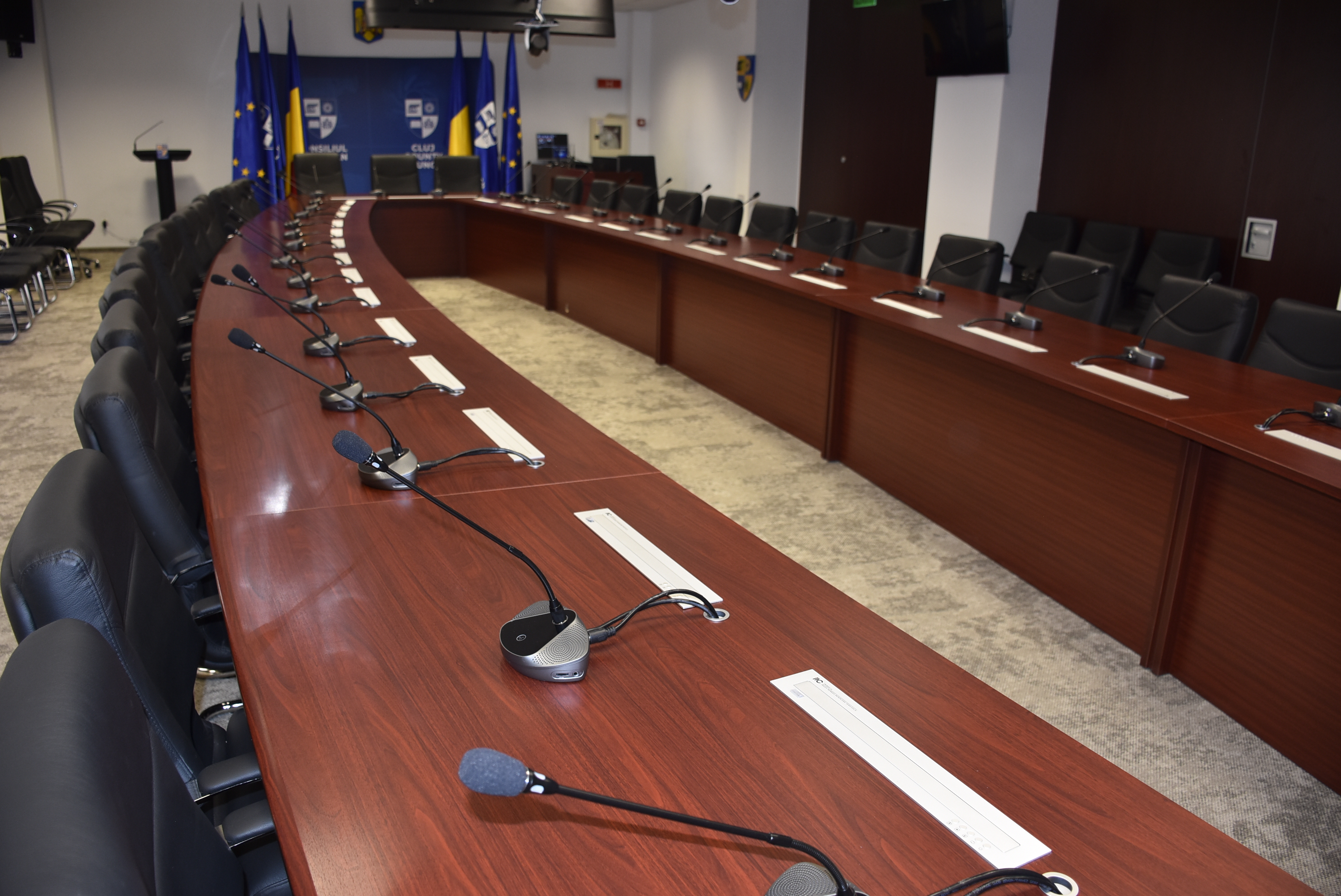 TS-W100 conference system adopts 5GHz communication frequency band, which provides stronger anti-interference ability, greater bandwidth and transmission speed, ensuring the smooth operation of the meeting. Furthermore, protected with 128-bit AES encryption, it guarantees the highest security by preventing eavesdropping and unauthorized access, which is well suited for government conferences.
With a built-in DSP audio processor, TS-0202 and TS-0202A microphones deliver the high-fidelity audio quality of 48KHz sampling rate. The automatic volume adjustment and suppression of howling noise ensures the conference content to be clearly heard, giving an exceptional speech experience.
Professional sound system
itc professional sound system features high fidelity and ultra-low lantency to ensure the smooth progress of the meeting. At the same time, with the advantages of ultra-long-distance sound pickup, it effectively ensures that participants can clearly hear the clear and bright sound.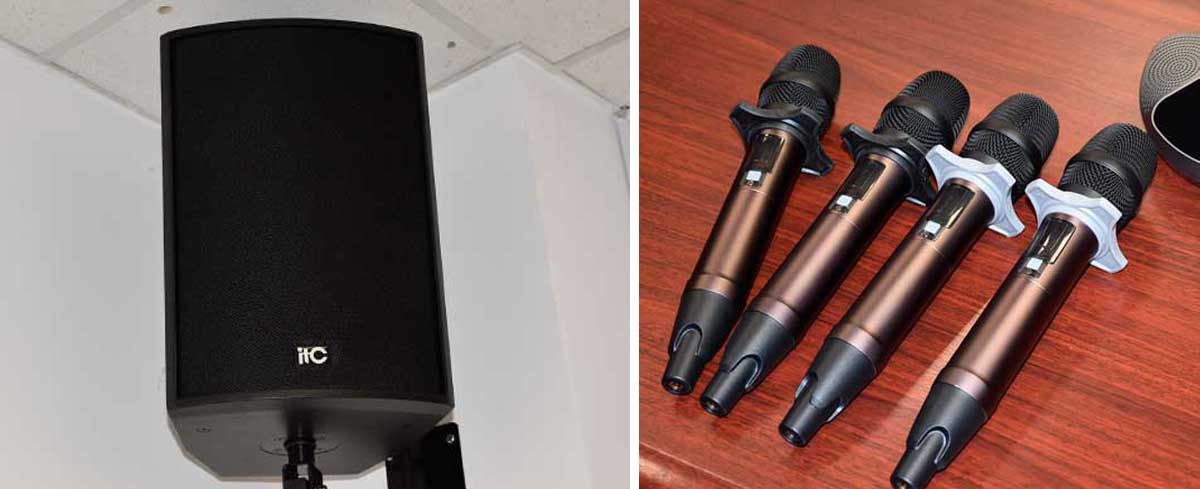 With phase-locked loop synthesis technology, www.itctech.com.cn/pro/index/art/1683.html" target="_blank">T-521UH wireless microphone enables thousands of adjustable frequency points to choose from and can effectively avoid interference. Intuitive and durable, it conveys a crystal-clear audio effect.
Conference recording system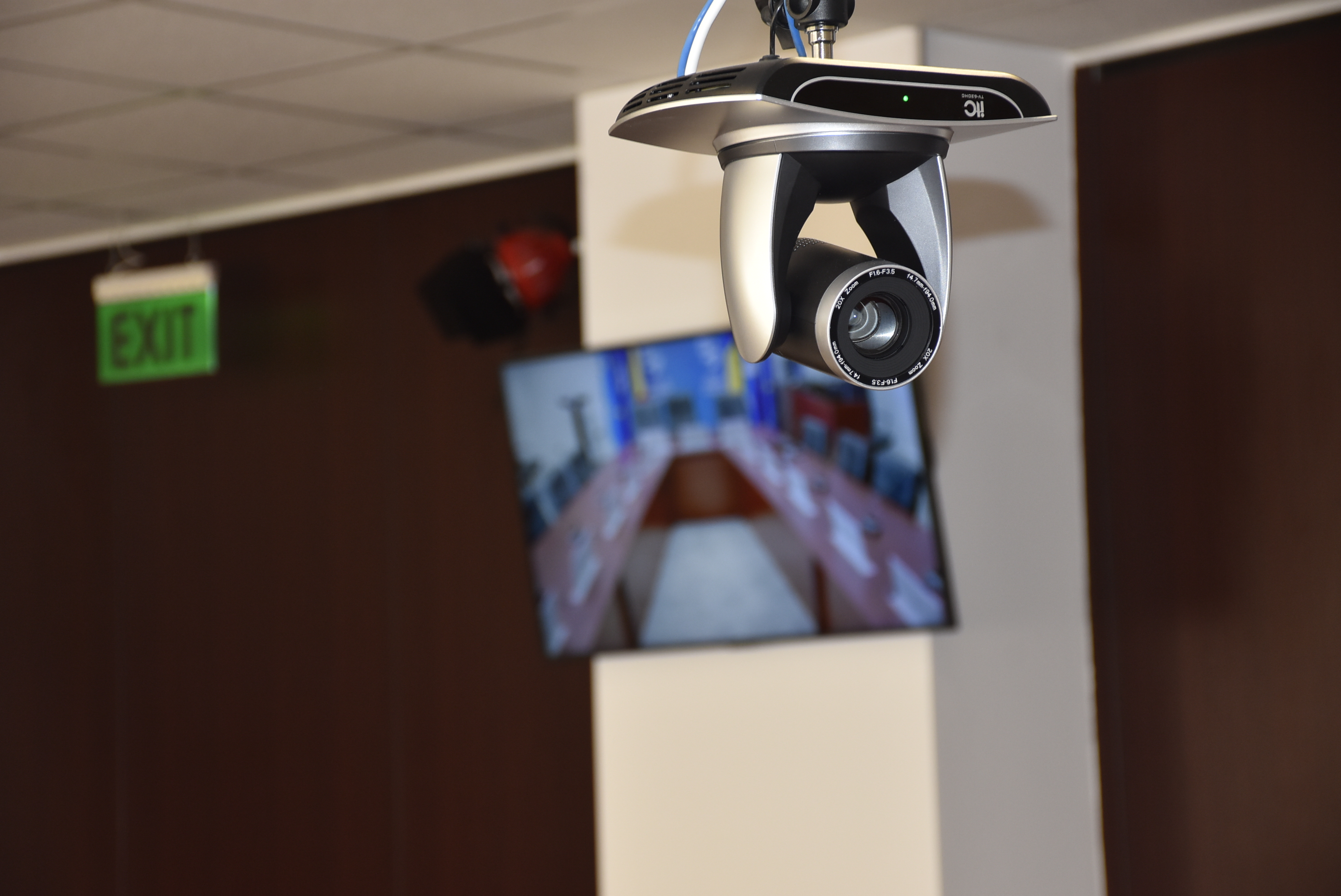 itc recording system adopts a new generation of image tracking technology. Matching with the TV-620HC HD camera, it can smoothly, accurately and quickly complete the scene tracking and positioning, recording the wonderful moments perfectly.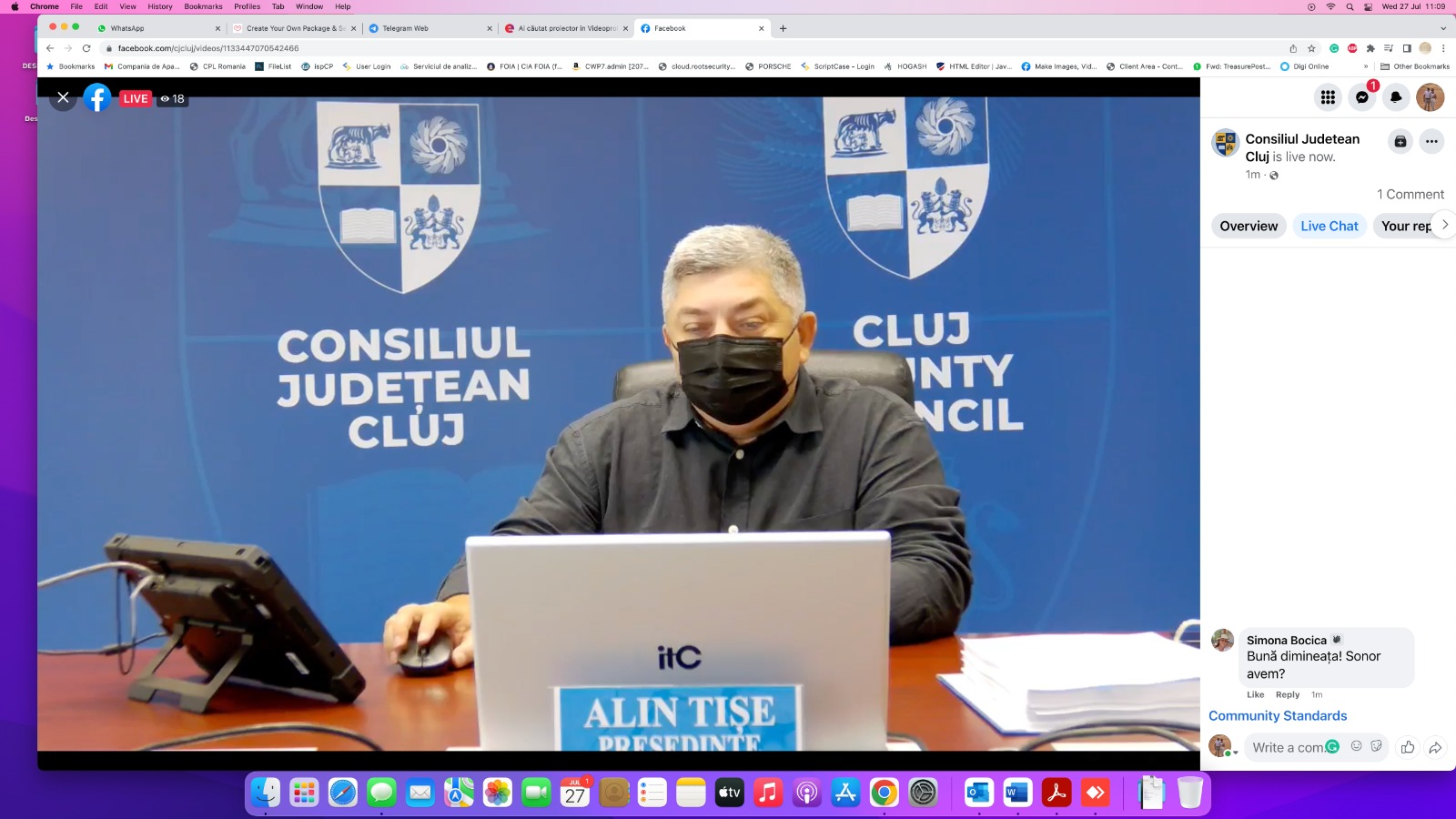 After the project was completed, Romanian CLUJ County Council held a press conference in the smart conference room. They are very pleased with the overall effect of the meeting room, saying it will expand their presence in the area.
itc is honored to help transfer from single-scenario application to overall intelligence that increases working efficiency and streamlines conference operation in Romanian CLUJ County Council.
In the future, itc will continue to adhere to innovation, build smart conference room ecosystem, and provide higher-end systems and services.