Recently, the Linghui Bay construction project of Shantou Zhugang New Town, which has attracted much attention, has officially entered the acceptance stage. With super product strength, itc provides over 1,000 energy-saving lights such as LED wall washer, LED point light, LED linear light, and LED flood light to escort this international smart complex.
The project surrounds the inner bay and faces Nanbin New Town across the sea. After completion, when you travel along the Bay Tunnel, you can see the night light scene of the south bank and north bank of the city core area.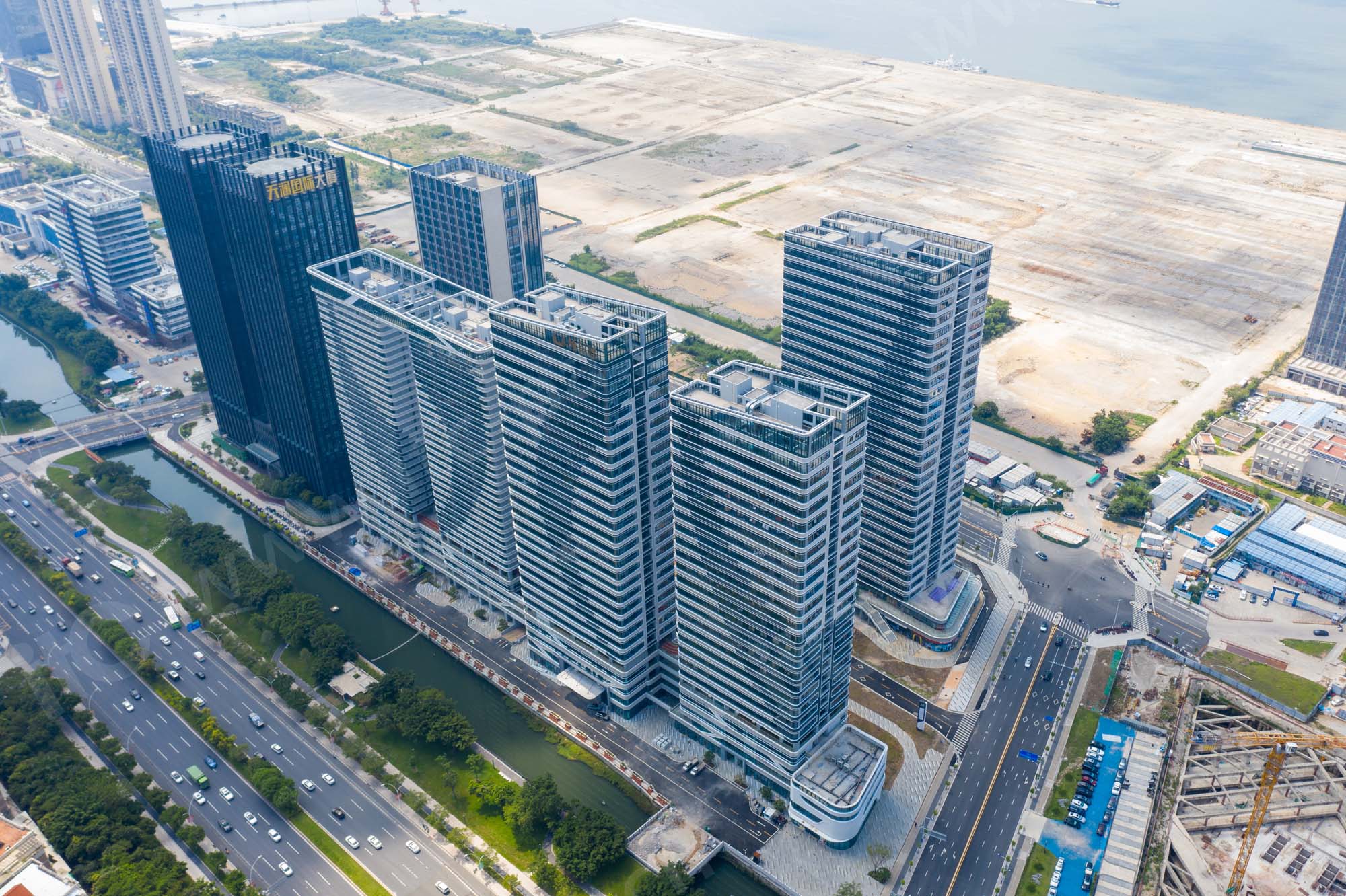 This key project is not easy to implement. Both practical functions and aesthetic design had to be considered. At the same time, the hundreds of meters high and kilometers wide building construction is also a challenge for the planners.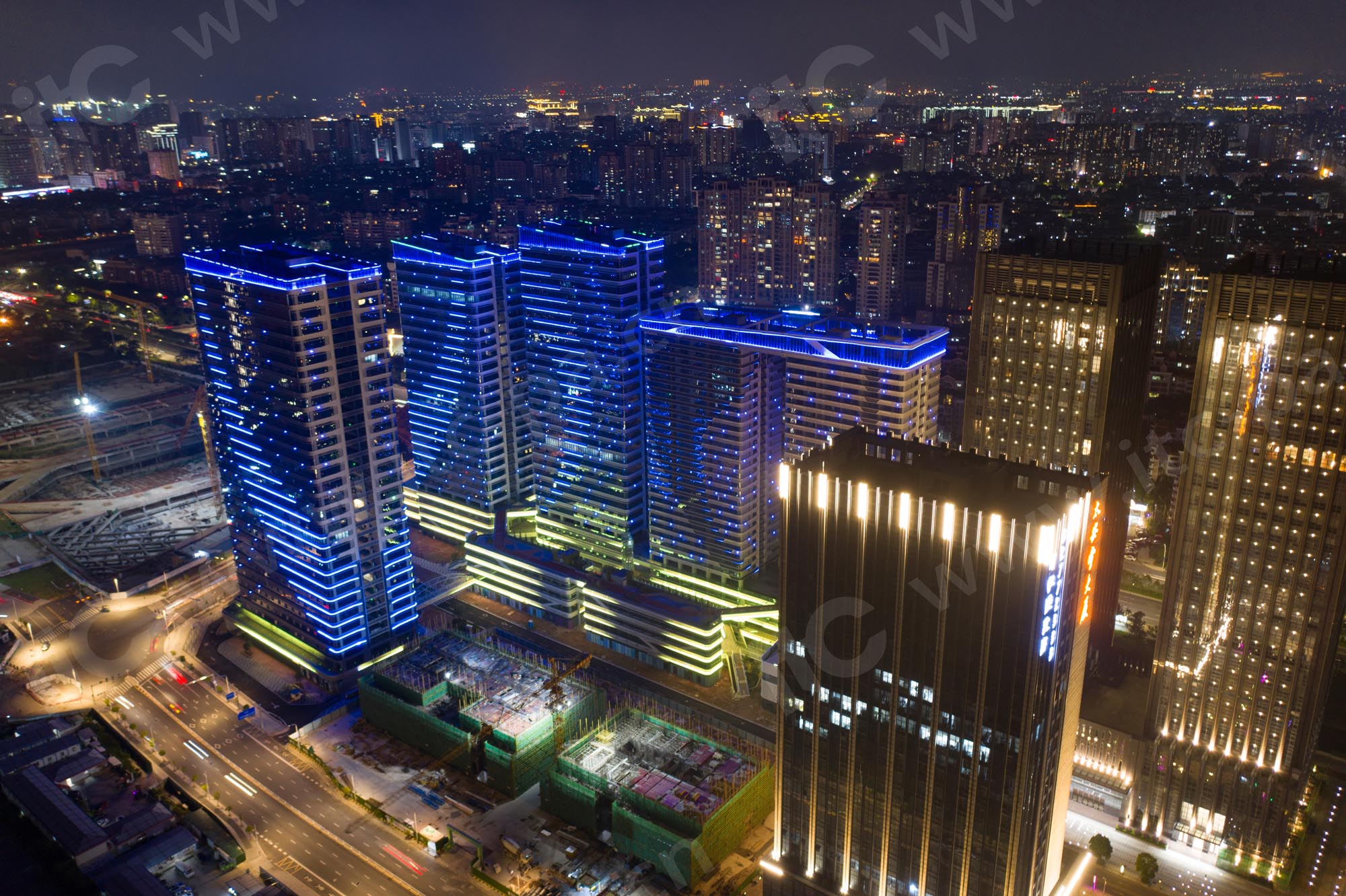 Facing a series of complex on-site situations, itc put forward strict requirements on the selection of lights and safety measures of on-site construction.
The lighting project covers five buildings of Shantou Linghui Bay New Town. Through survey of local history and culture, itc chooses "wind sail" as the core element of this lighting construction, which deeply integrates creativity, technology and culture, and conveys the message of hope, vitality and strength to the public.
The main tone is blue with sliding lines of light color, which just like the sails sailing on the sea. The dots of light sources scattered around, putting on a gorgeous coat for the city. With flickering beams, the building is like a giant ship of light sailing under the stars, which is dazzling and vivid.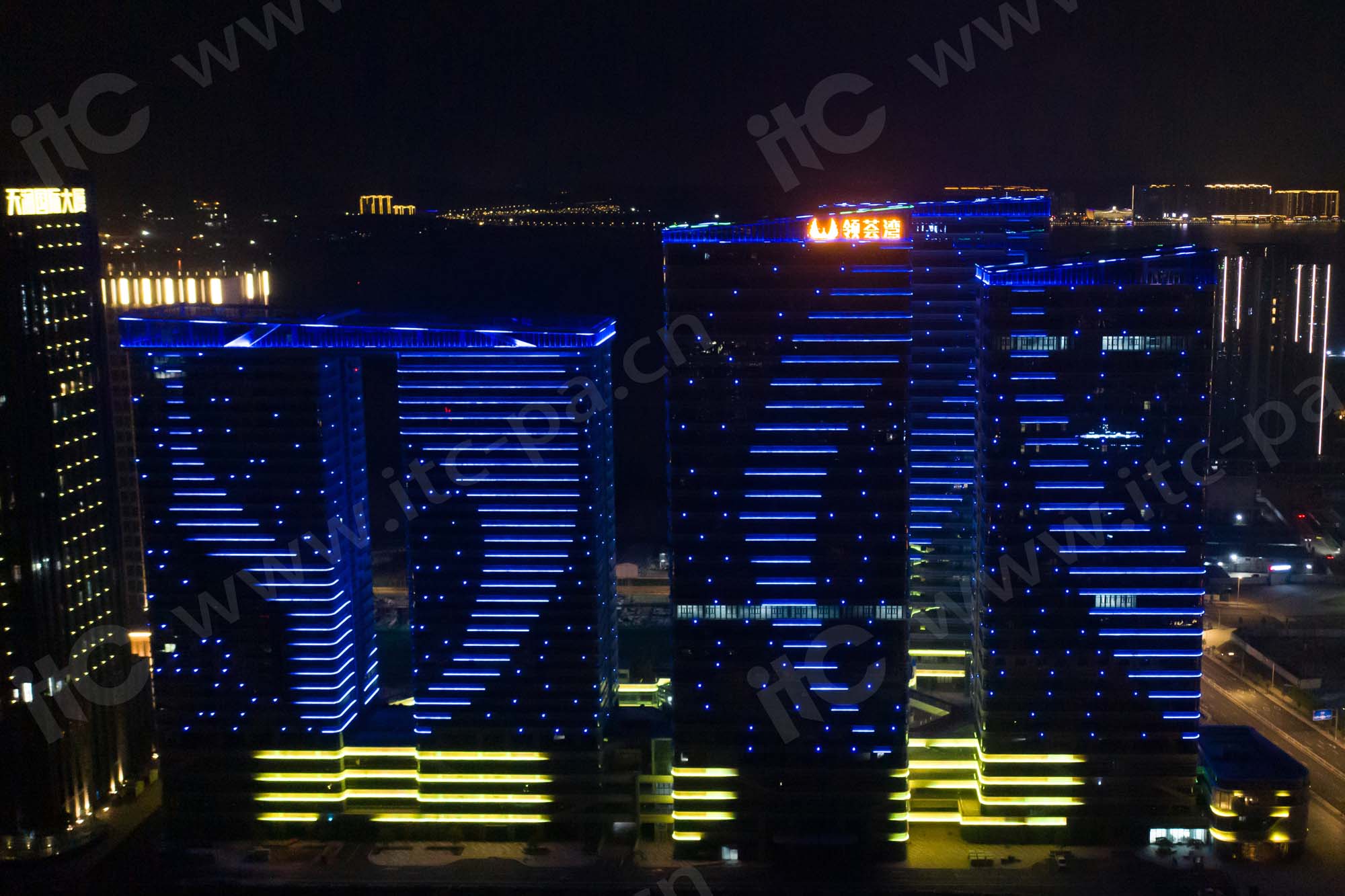 The brilliant lights illuminate the city landscape. Shantou Linghui Bay, which integrates business, finance, commerce, residence, leisure and other service areas, has activated the development potential of tourism and vacation industries in the area, and enhanced the cultural heritage of Shantou with its scientific and technological charm.

itc architectural lighting system has been successfully applied to commercial scenes such as "Hunan Zhuzhou Shennong City", "Quanzhou Taihe Plaza" and "Vietnam TECHNO PARK", creating vibrant urban cultural landmarks. It not only brings immersive visual experience to tourists, but also activates business economy.

In the future, itc will continue to deepen the research and development of architectural lighting design, strengthen the application between various scenarios, provide one-stop solutions and services, and create greater value for customers.