The new headquarters of the Commercial Bank of Ethiopia, the tallest building in East Africa built by Chinese contractors, was officially completed on February 13th, as the two countries continue to deepen bilateral cooperation in 2022.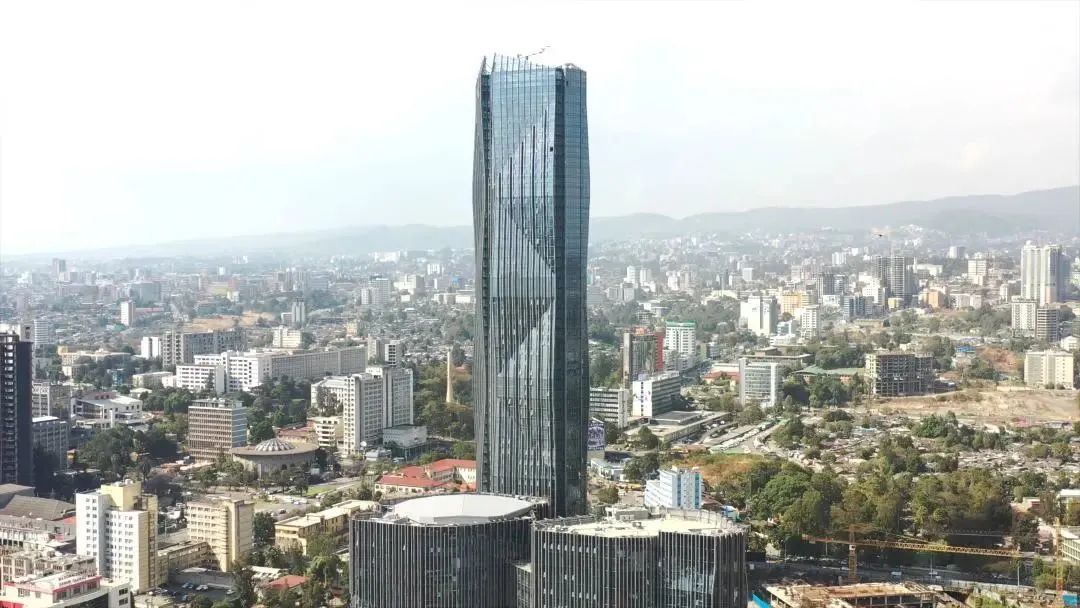 Founded in 1924, Commercial Bank of Ethiopia stands a great presence in the country's economic progress and development with more than 27.5 million account holders as well as 4.6 million Mobile and Internet Banking users globally.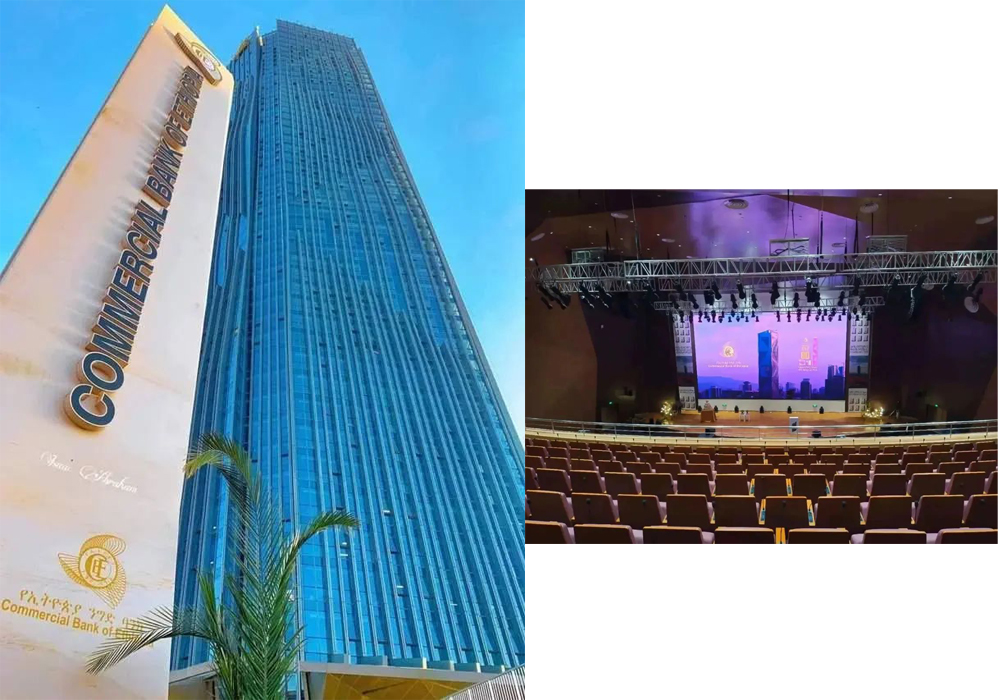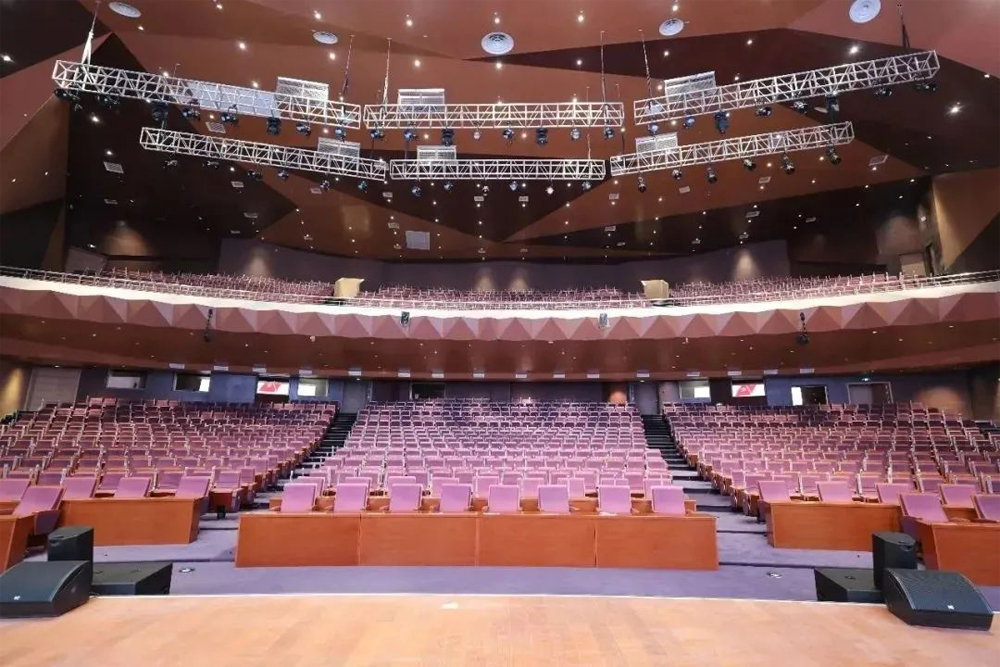 Aiming to deliver high-end banking services, CBE relocated its headquarters to a new building located in the core business area of Addis Ababa, the capital of Ethiopia, with a total construction area of about 160,000 square meters and a height of 209.15 meters.
itc engaged in designing and implementing an enterprisewide audiovisual solution comprising over 60 conference rooms and lecture halls with an advanced suite of systems including LED display, pro sound system, digital conference, video conference system, information release system, central control matrix system.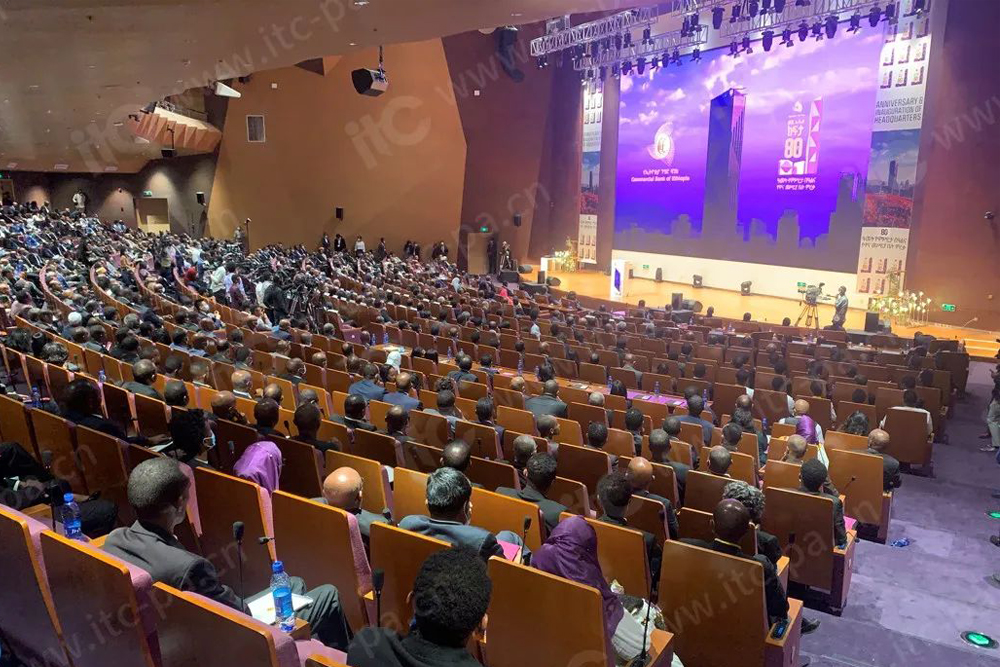 Pro sound system
* Incredible sound quality, noise canceling
* Crystal-clear sound in high accuracy
* Fuller sound and dynamic range
Covering a total area of 1540 square meters, the lecture hall within the building can accommodate over 2000 people at the same time.
To deliver an advanced sonic experience with full breadth and depth, itc conducted data assessment of venue acoustics and sound system performance using EASE analysis software and evaluated the optimal installation locations and coverage angle of the pro sound systems.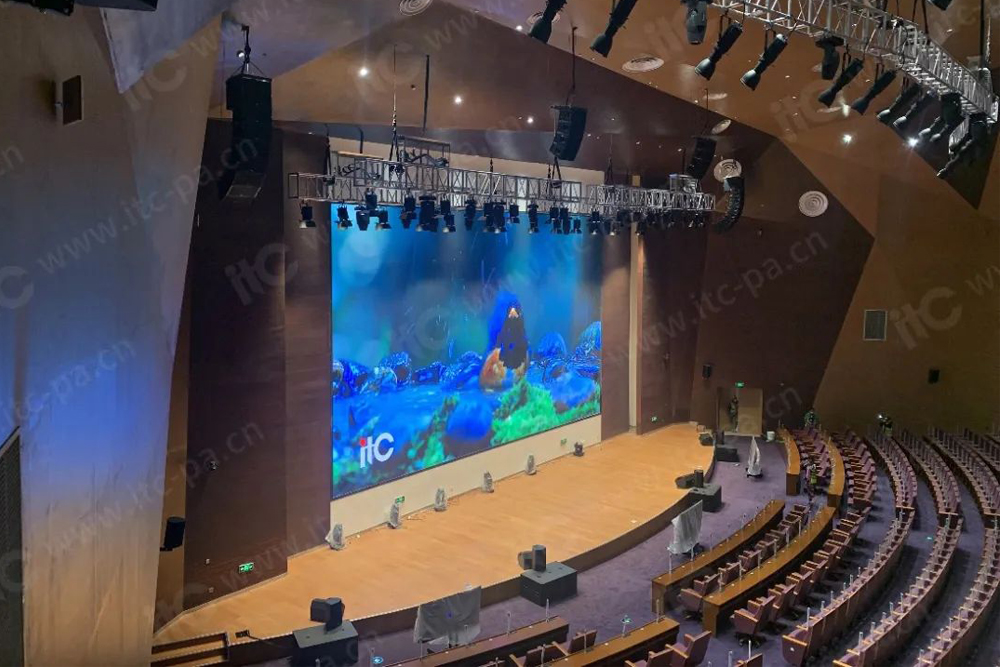 LED video wall
* Clear image quality with 4K UHD display
* High gray-resolution and refresh rate
* Ultra-wide viewing angle
The high-definition LED display on the front stage covers over 100 square meters. Equipped with the smart control system, the eye-friendly screen adjusts the brightness intelligently in response to ambient light; HDR image technology creates images that truly jump alive, while ultra-wide viewing angle display presents clarity from any viewpoint.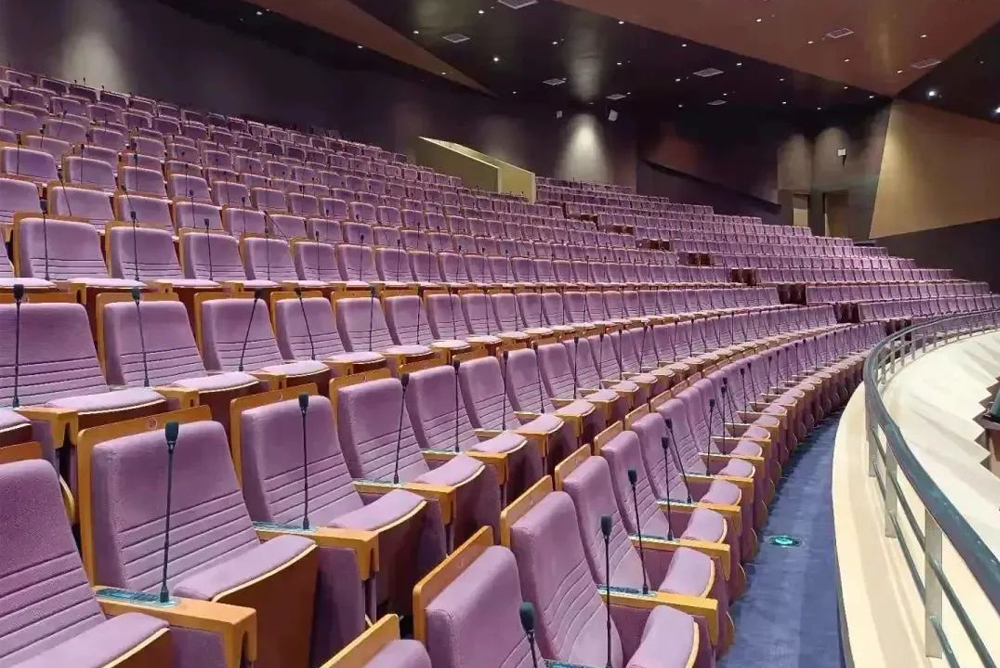 Digital conference system
* Top-of-the-line sound effect
* Far-reaching sound with no distraction
* Smooth multilingual communication
Each seat is equipped with a conference microphone, enabling every participant to engage in the conference. With a fiber-optic interface, the system realized long-distance audio transmission in full coverage and unrivalled clarity.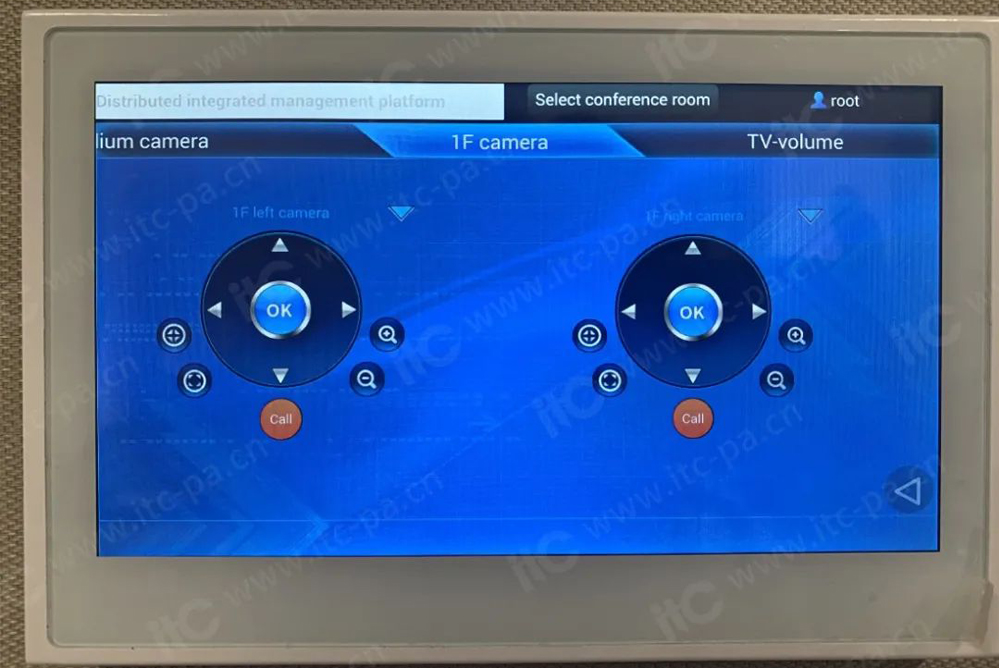 DIMS
* Visualized management of the audio-visual signal
* Unified control, management and operation
Distributed integrated management system bears multiple functions such as central control, matrix, splicing, recording and broadcasting, and KVM. Seamless video switching can be realized through one tap on the app. The unified control of the device streamlines the daily operation of the venue.
Construction of the project reflects the ambition of Ethiopia to advance the modernization and development of the banking sector and marks the two countries' commitment to strengthen bilateral links.
In the coming days, itc will join hands with more enterprises to push forward the high-quality development of the Belt and Road Initiative to achieve shared and win-win outcomes.