Jiangnan Style Commercial District lighting case
1. Weekday mode: the main color is 3000k warm light. The floodlights brighten the plants. The wall washers outline the bridge and the river banks on both sides. Let the natural scenery blend with the surrounding buildings, and then brighten the roof with red light on the right side, contrasting with the left side, which makes the whole street more layered and gives people a feeling of warmth and not impetuosity.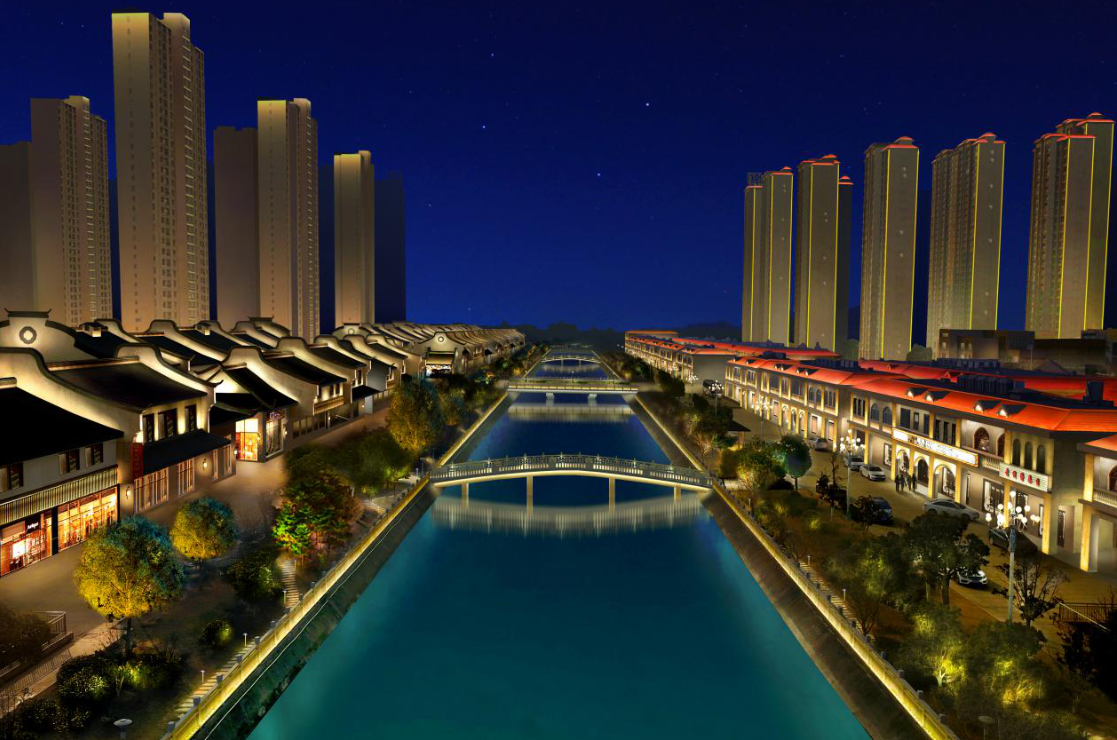 2. Major festival mode: the color is mainly cyan blue. The lake was speckled with the projection of fish.The contours of the lake and the wall washers form a combination of points, lines and faces, making the whole middle area more lively. The roofs on both sides are also washed with blue-washed wall lamps, and there is a feeling of ancient style, blue bricks and glazed tiles. The combination of modern business district and ancient style is like a landscape painting. The fish plays in the water, and the people swim in the painting!