The architectural form of the temple adopts the traditional Chinese axis symmetry method, with the face light as the main light, showing the language of building materials. Line light shows the architectural line language for the secondary light. It gives people a sense of solemn, primary and secondary, classical beauty and order, lighting will continue this technique from day to night.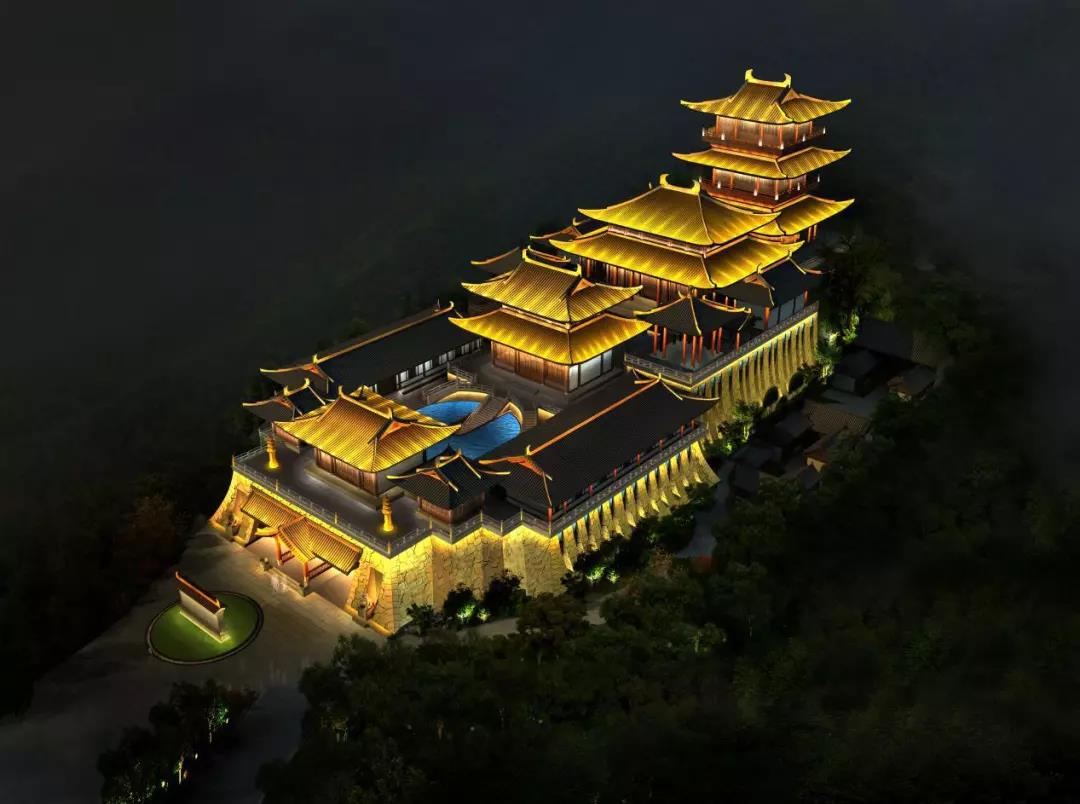 The roof lighting is highlighted, visually showing the floating feeling of the building roof. The roof lighting runs through the main axis of the building, strengthening the sense of sequence, sacredness, ritual and solemnity of the space.
The roof lighting of the whole building complex is mainly to highlight the solemn atmosphere of the temple. In an approachable environment, it creates a warm and comfortable light environment through warm color light, making the pilgrims walking in the temple as relaxed and leisurely as at home.