Project background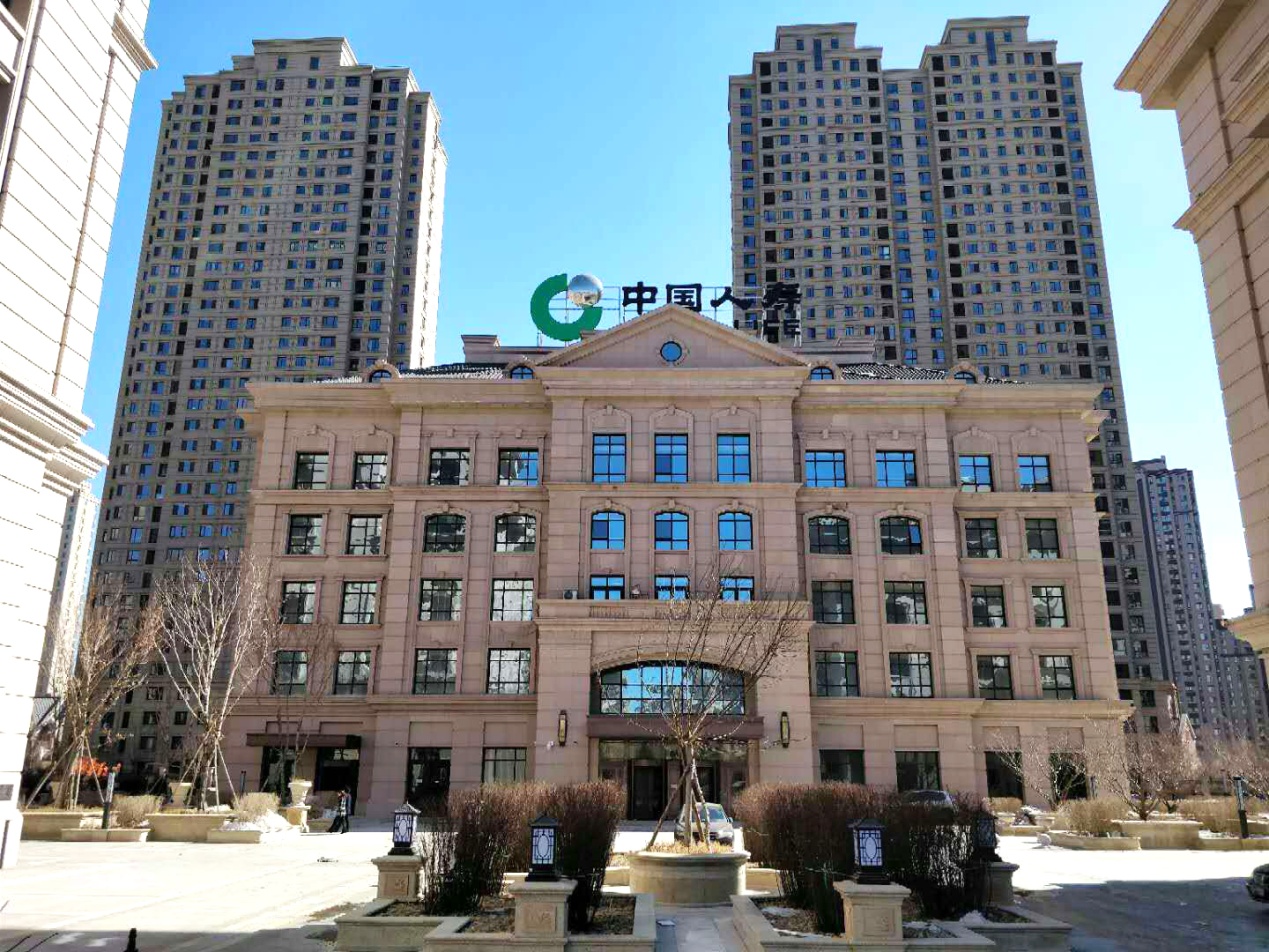 China Life Insurance (Group) Company is a state-owned large financial insurance company headquartered in Beijing. It is among the world's top 500 enterprises and the Chinese top 500 brands, and it belongs to national vice-ministerial units.The company was formerly known as the People's Insurance Company of China which was established in 1949. It was designated as China Life Insurance Co., Ltd.in 1996 and renamed as China Life Insurance Company in 1999.
With the approval of the State Council and the China Insurance Regulatory Commission, the former China Life Insurance Company was restructured into the China Life Insurance (Group) Company in 2003. The business scope comprehensively covers with life insurance, property insurance, pension insurance (enterprise annuity), asset management insurance, alternative investment insurance, overseas business insurance, e-commerce insurance and other fields insurance.
Customer demands & solutions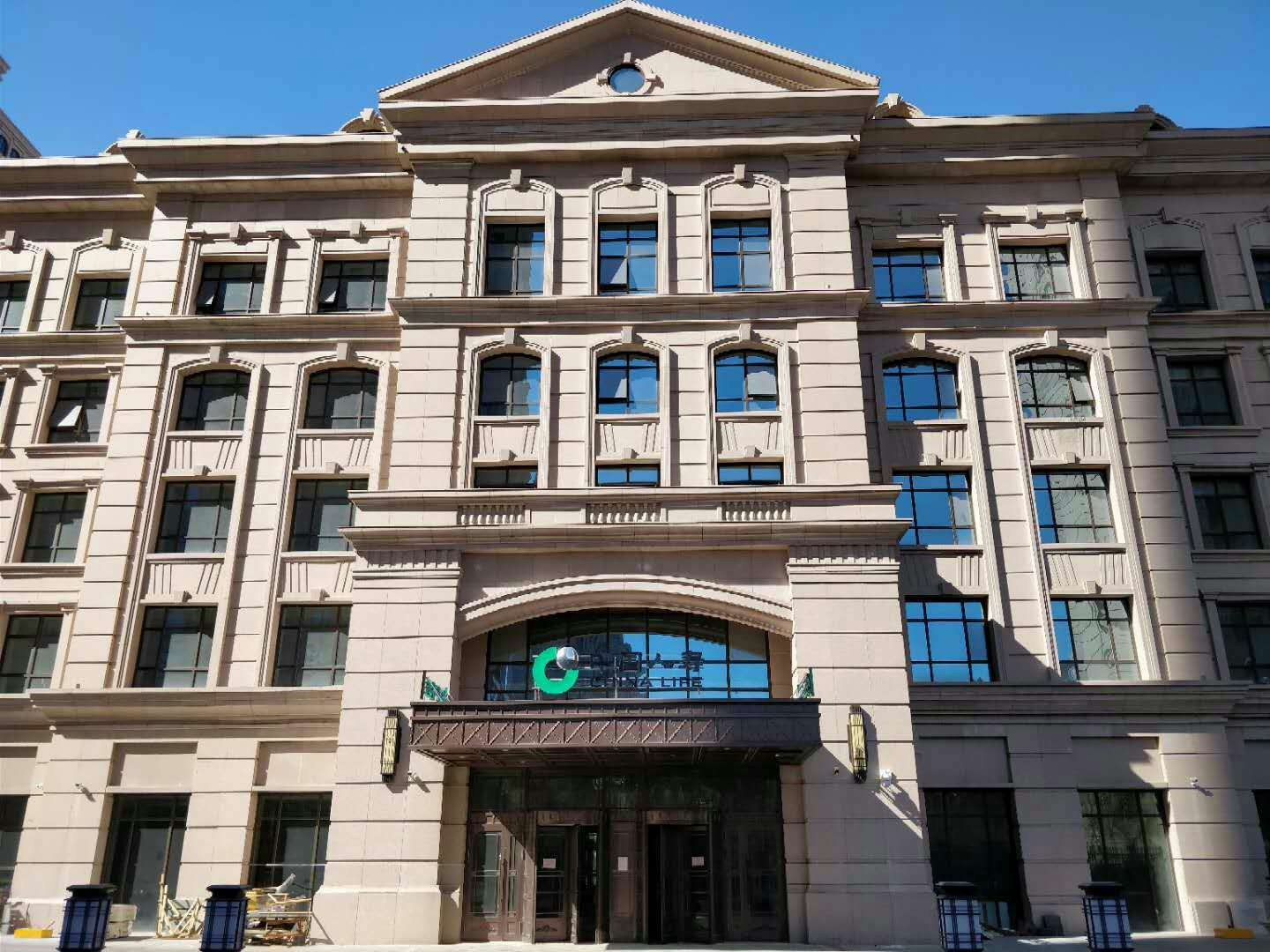 In order to build a first-class prefect office conference environment,the Harbin Branch of China Life Insurance (Group) company has the following requirements:
Central Broadcasting Room: The Broadcasting Control Room sets up system servers, audio equipment, broadcast paging microphones, desktop remote network microphones, IP active monitor speakers and so on.
Sub-control Broadcasting Room: Set up a set of PCs, a set of client software, and a desktop remote network microphone in the leadership office.
Front-end broadcast equipment: Each building uses IP network adapter with wall-mounted speakers together to play background music and broadcast notifications. A set of IP network adapter amplifiers are designed for public corridors on each floor to achieve floor-by-zone partition control, and the wall-mounted speakers were used in the corridors; In the outdoor patio area, IP network adapter amplifiers, luxury waterproof column speakers and garden speakers are used for background music playback.
Multi-function hall and conference room equipment: speakers, amplifier, mixer, audio processor, feedback suppressor, digital conference controller, conference microphone, central control controller, matrix and so on.
Based on the principles of practicability, advancement, reliability, openness, and compatibility standardization, ITC has designed a solution with Conference system and IP network Public Address system together for the Harbin Branch of China Life Insurance (Group) company.
System Overview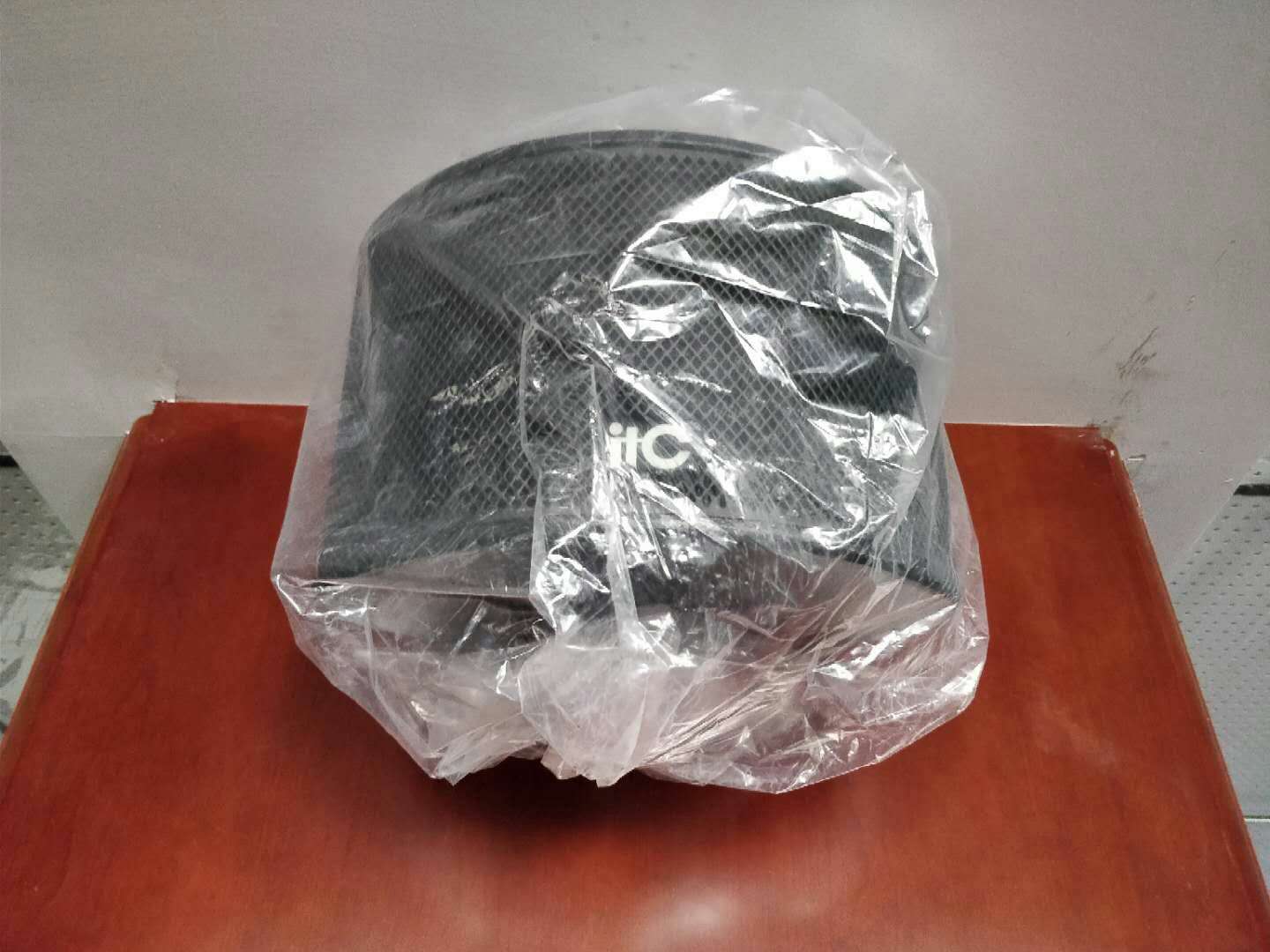 IP Network Public Address System
The IP network Public Address system is a set of audio professional sound system based on IP data network transmission. It can be used in LANs on the same network segment, in LANs across gateways, or on the Internet. The IP network Public Address system is composed of IP network broadcast control center, IP network adapter, audio workstation and so on. The system uses high-speed dual CPU processing (32-bit MCU + 16-bit DSP) and digital amplifier, with short delay (0.1s) and good sound quality (20-16KHZ) and supports data transmission in various audio formats (MP3, MP2, AAC, WAV). It has perfect network adaptability. At the same time, It supports real-time encoding of external audio, including Automatic IP address acquisition (DHCP), direct cross-gateway and core routing switch functions, support for Internet broadcasting, network traffic adaptation function and so on. It can achieve background music playback, information dissemination, emergency broadcast, sub-control management and other functions.
Digital Conference System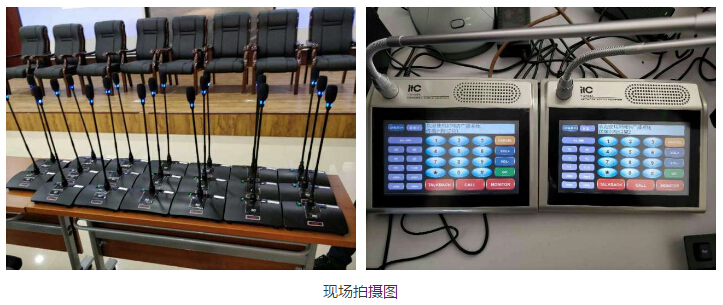 The conference system design of the multi-function hall includes professional sound system, digital conference system, camera tracking system, central control system and signal switching system. Among them, the professional sound system designs professional main speakers, upscale back-listening speakers, and fill sound speaker according to the site conditions. The digital conference system adopts a new transmission technology to achieve a high-reduced sound pickup effect. The camera tracking system incorporates the digital conference system to achieve camera tracking. The central control system adopts network central control to control all devices through wireless WiFi.
Effect(Live Shot Pictures):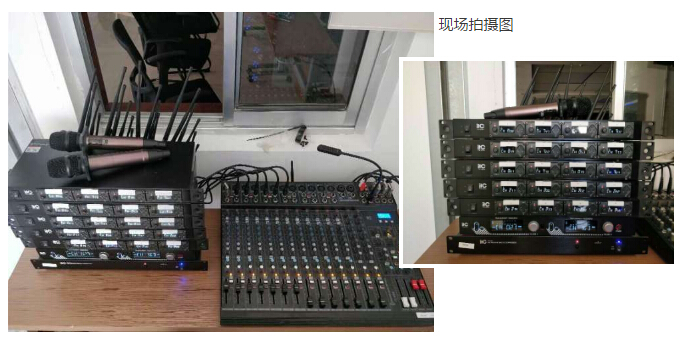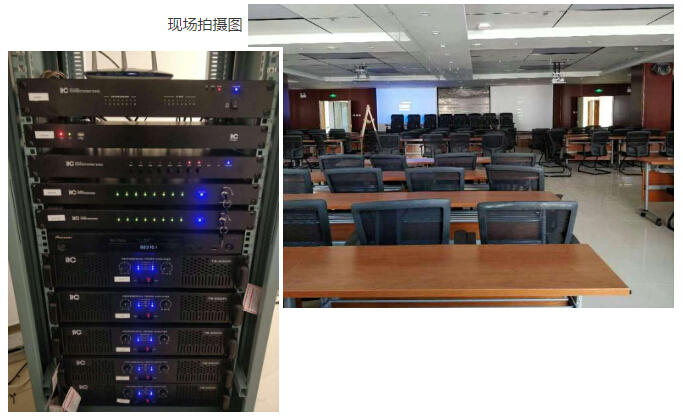 Client feedback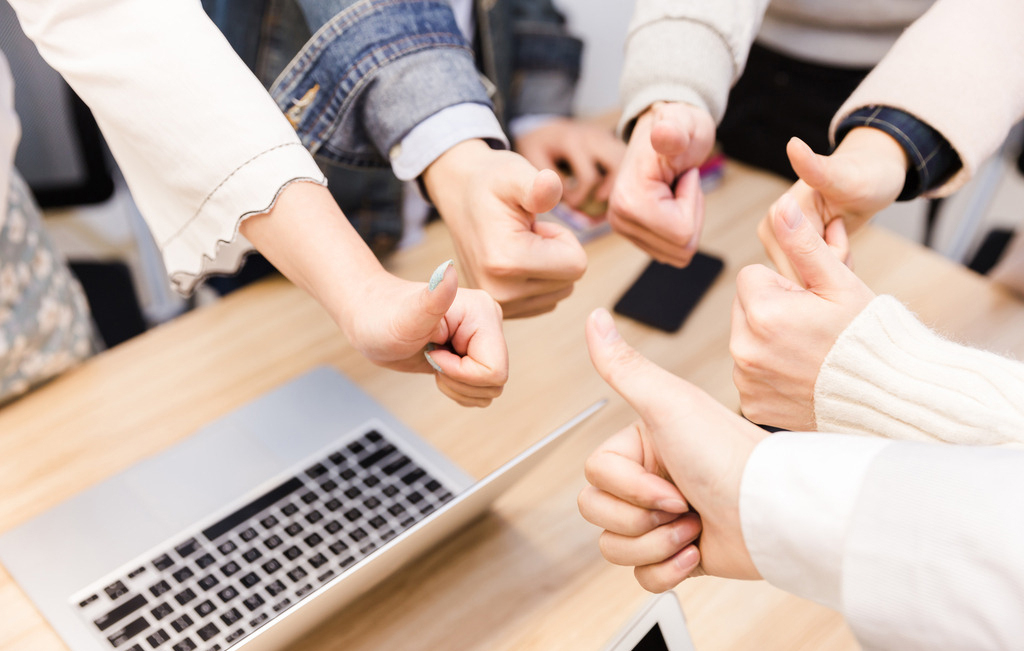 1) Conference room speakers have perfect effect with good sound quality and high degree of reduction.
2) The Microphones have long pickup distance. The audio processor is good and there is no howling. The operation is simple and convenient.
3) The wired conference system is simple, convenient, stable and powerful.
4) The central control system is powerful. It has the beautiful interface of the wireless touch screen with simple and convenient operation. You can operate the conference room environment on the table freely.